Welcome to our Products of the Week, our pick of the gorgeous new handmade items uploaded to #MadeByMums this week!
With over 30 makers adding to their shops yet again, just choosing what to feature is becoming the trickiest part of putting this post together. But we're working on a little something behind the scenes to address this, which should allow us to feature many more. Can't wait to share more very soon!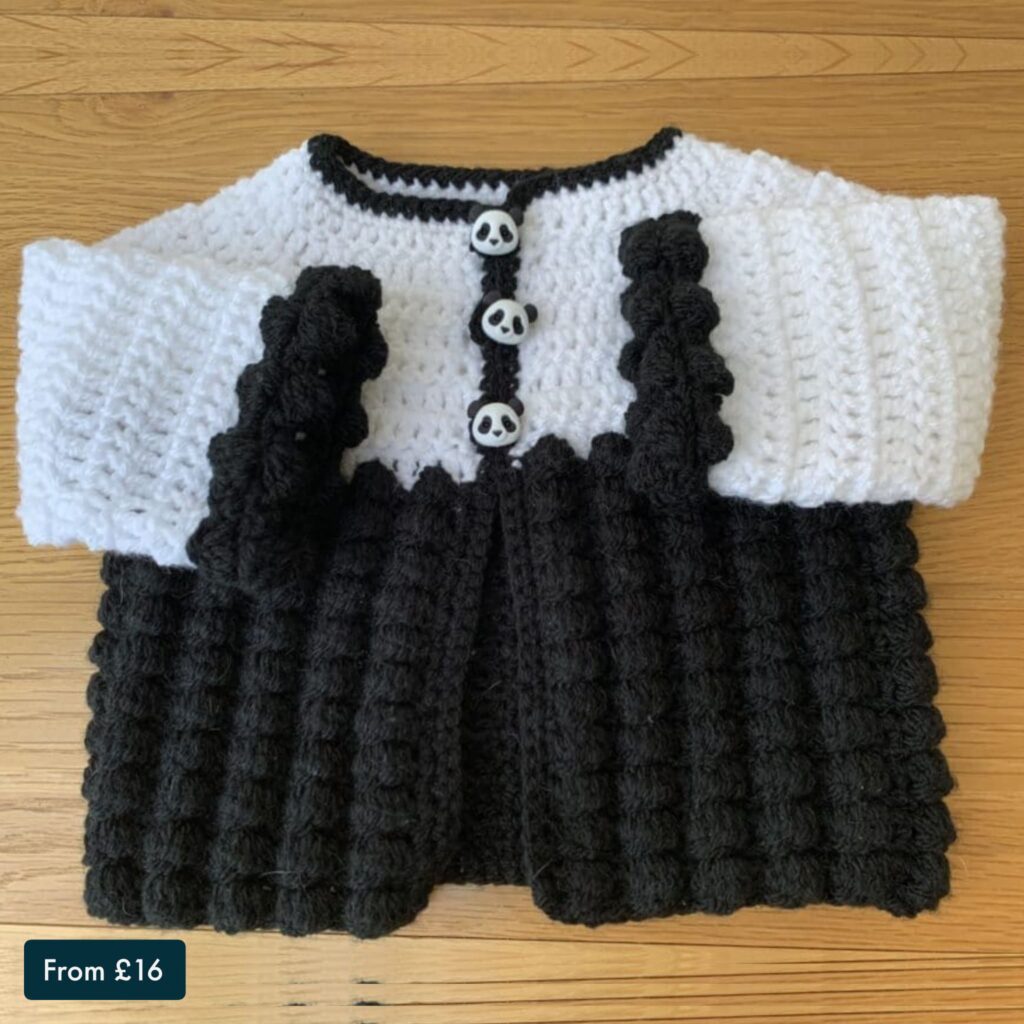 So then, on to this week's picks, and I start with this adorable crochet baby cardigan from White Heart Jayne. Price dependent on size and starting at £16, this black and white cardi with cute panda buttons comes in sizes from newborn to 2 years old. Made to order especially for you, they normally take between 10-14 days to be created and dispatched.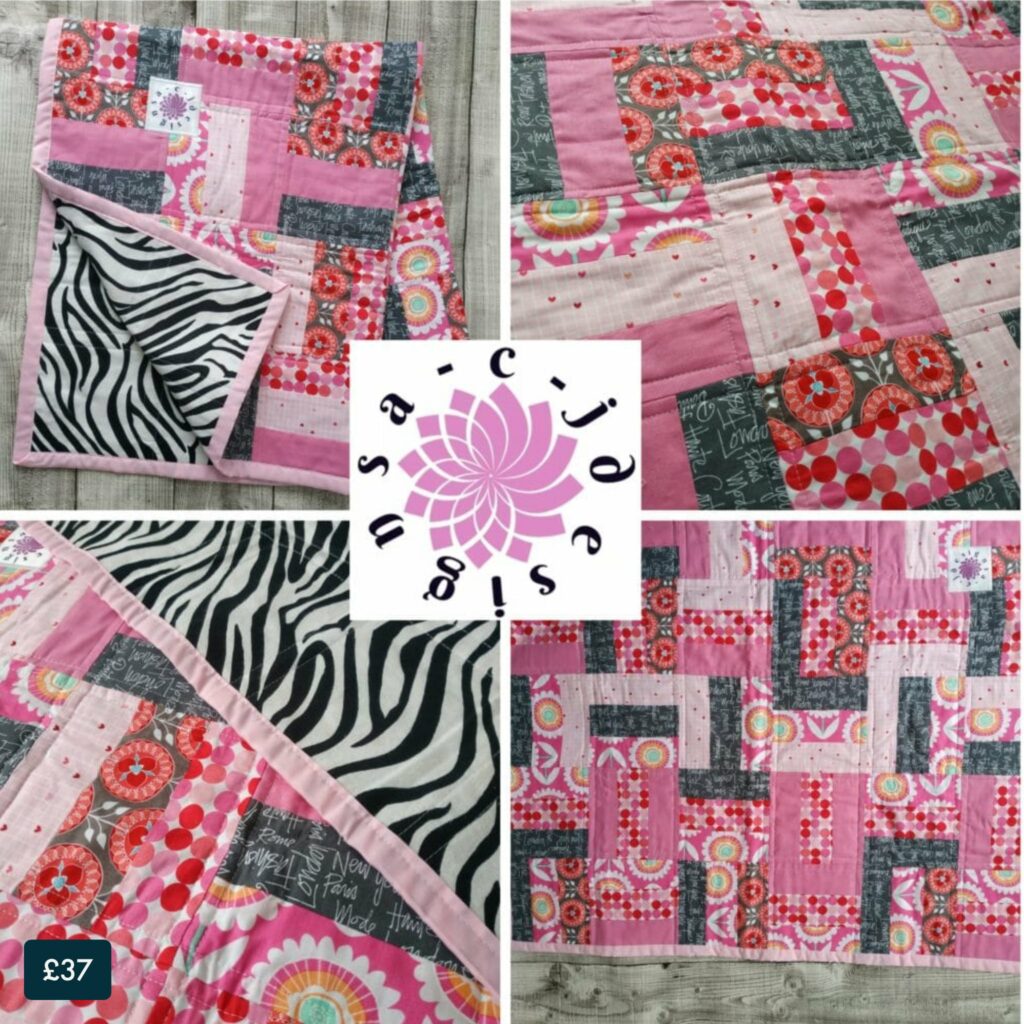 Another beautiful cozy make for your little one could be this handmade patchwork quilted blanket by a-c-jdesigns. Versatile enough for tummy time, nap time or trips out, this particular pink and grey quilt measures 32.5 x 38″, and at £37 is ready to post.
After looking at gifts for little ones, let's not forget the Mother's Day is not that far away! There's certainly some brilliant gift ideas in our Mother's Day collection, which includes all new additions this week from our talented makers, suitable for all budgets.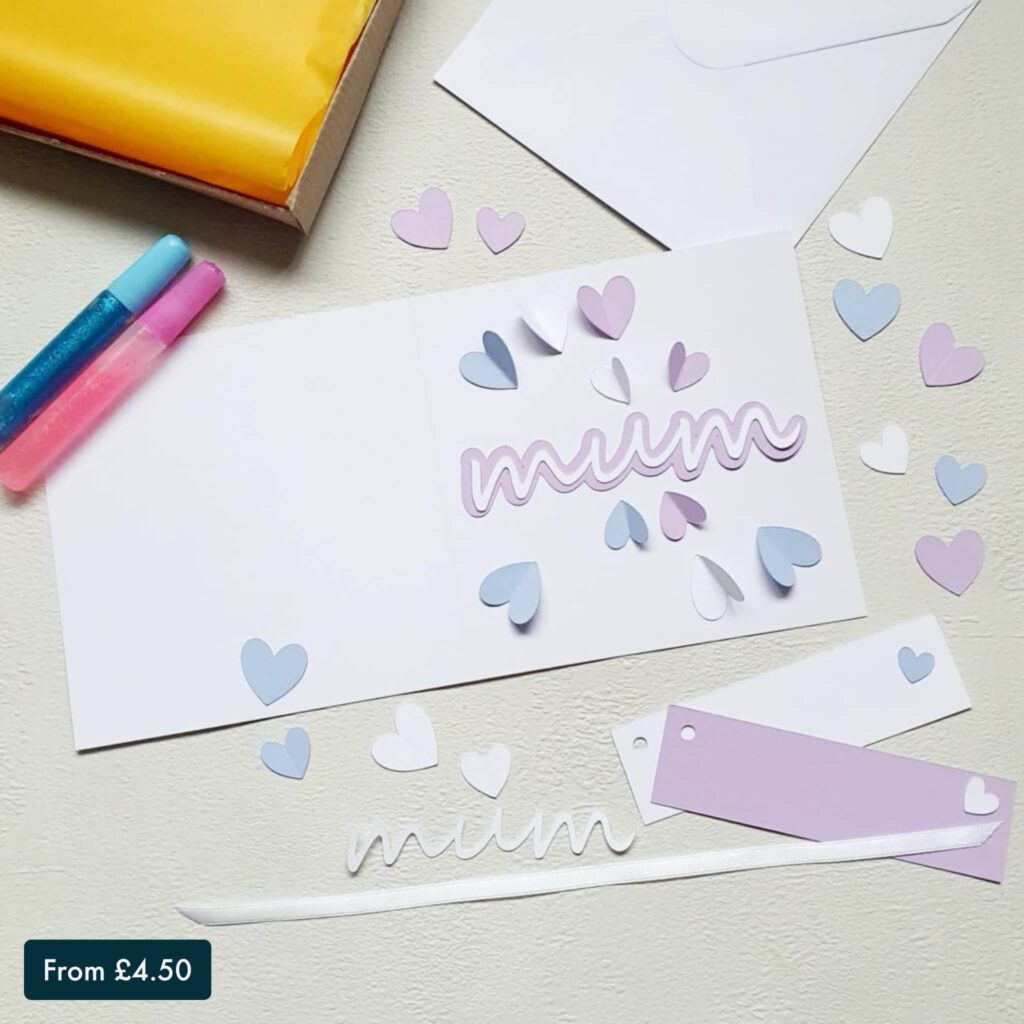 It's always extra special when the children can get involved, so how about getting a card and gift tag making kit from BubbaBee Designs? Prices start at £4.50 for one card and tag, up to £13.50 for four cards and four tags. The kit shown is for 'Mum' and comes with hearts, glue and glitter. It would be perfect for her birthday too! All of her kits are made to order so please order in plenty of time.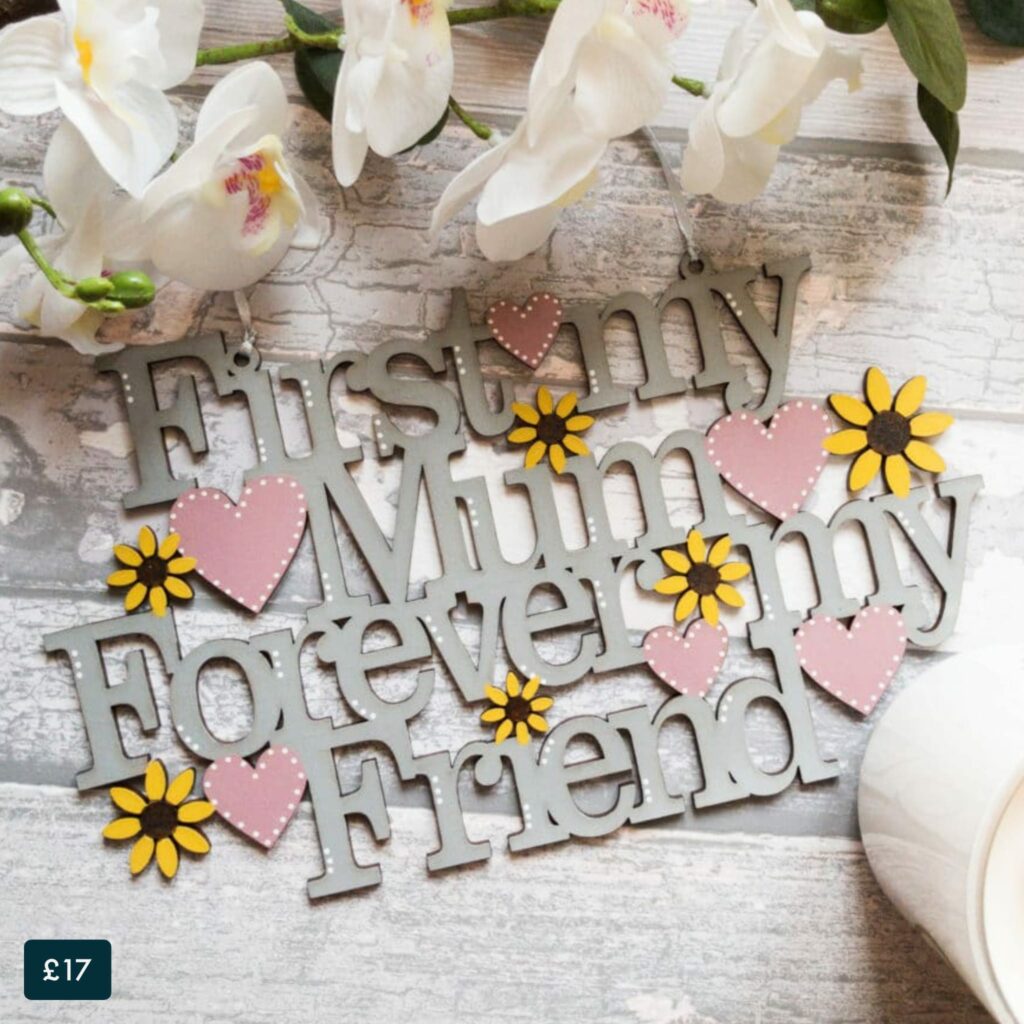 Next up is a beautiful 'First My Mother, Always My Friend' sign from Wiggles Bear. This sign can be custom painted in your choice of colours and is a perfect way to let your mum know how important she is to you. Please pop your choice of colours in the personalisation box when ordering. You can also ask for this to be mailed directly to your mother and include a message for no extra cost on the £17 price. Please note that custom made signs normally take 3-4 weeks to be dispatched, but the one shown is ready to be posted (if you're quick!)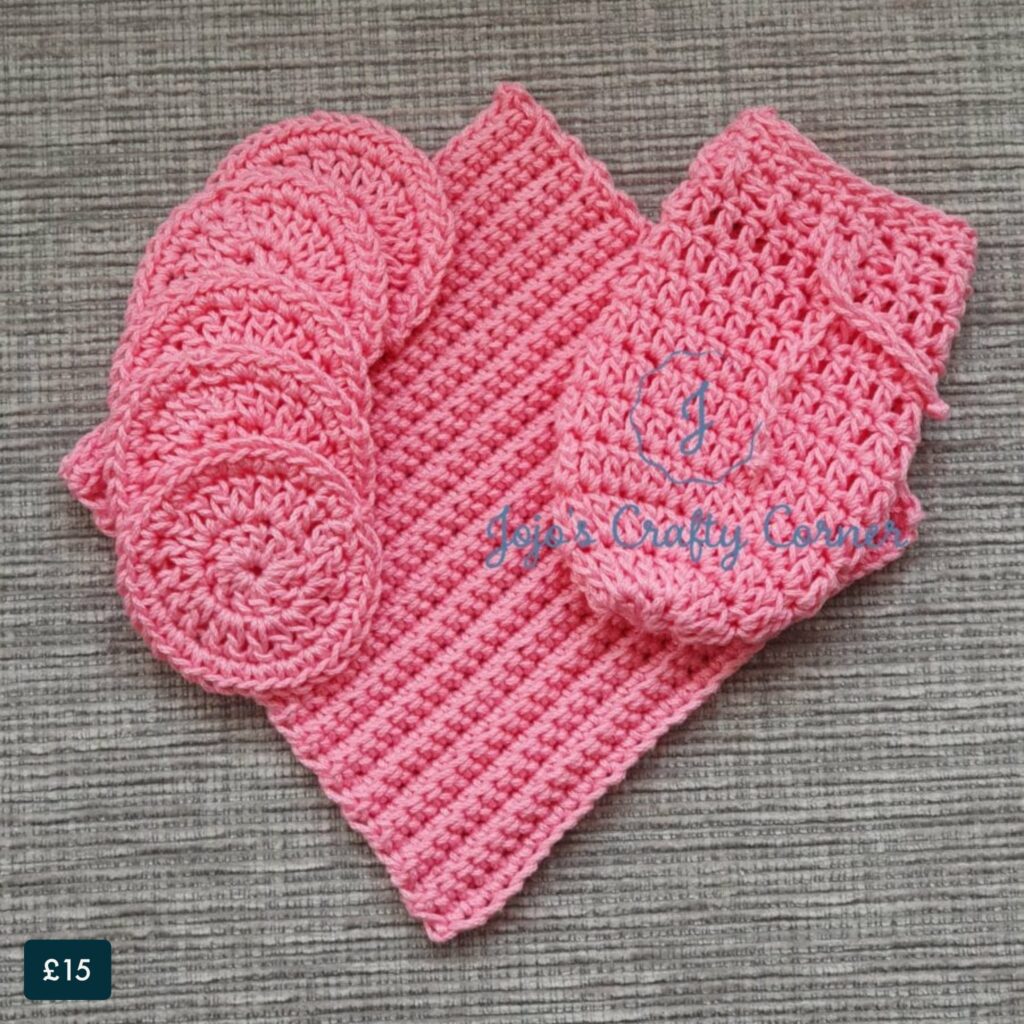 If you're looking for an eco-friendly gift or treat, then how about this bath/spa set from Jojo's Crafty Corner? For £15 you get a set of five reusable, scrubbies, a washcloth and soap saver. Crocheted from 100% cotton yarn, this set would make a lovely addition for your bathroom.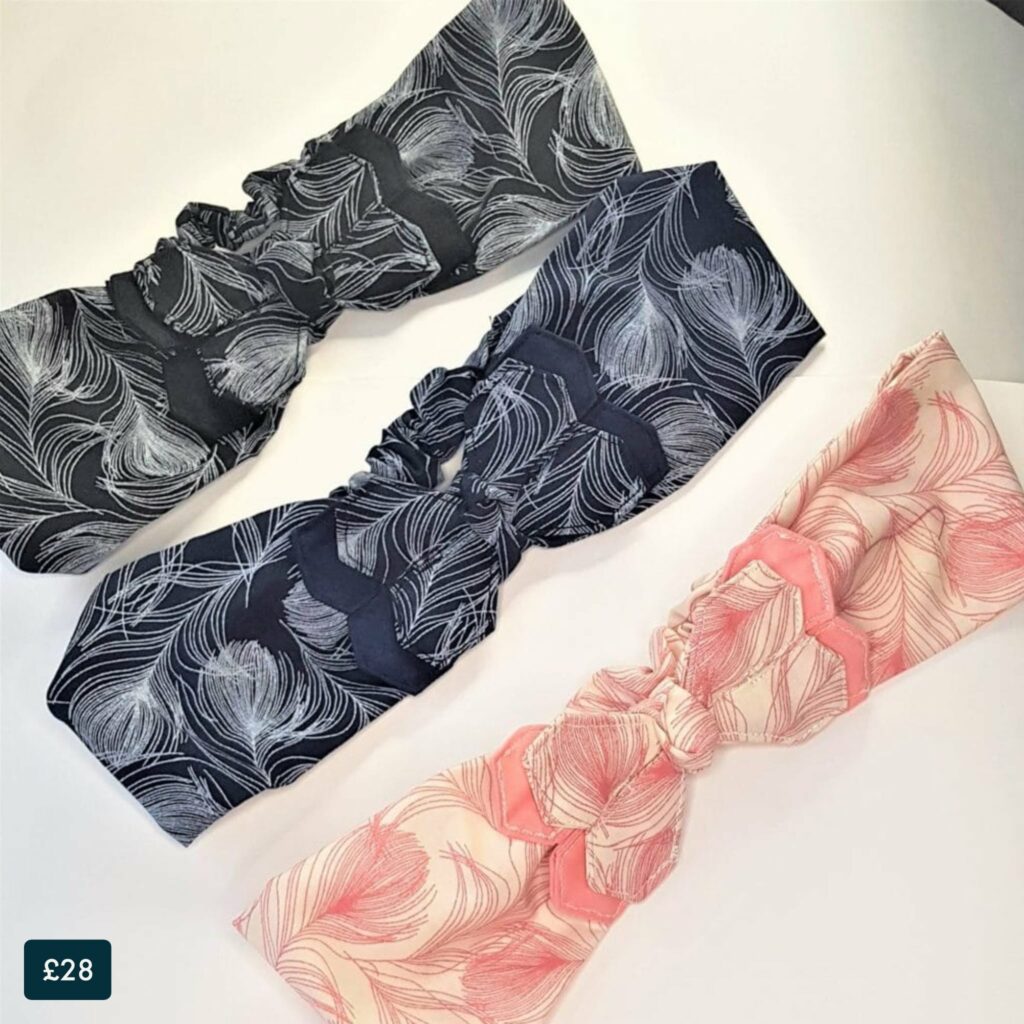 My next pick are some gorgeous origami heart headbands from Psquared. These elasticated headbands have origami hearts folded and sewn together to make a beautiful and unique bow. Priced at £28, these standout hair accessories have been made for an adult and come in either pink, black or navy. Just use the drop down to choose your favourite when ordering.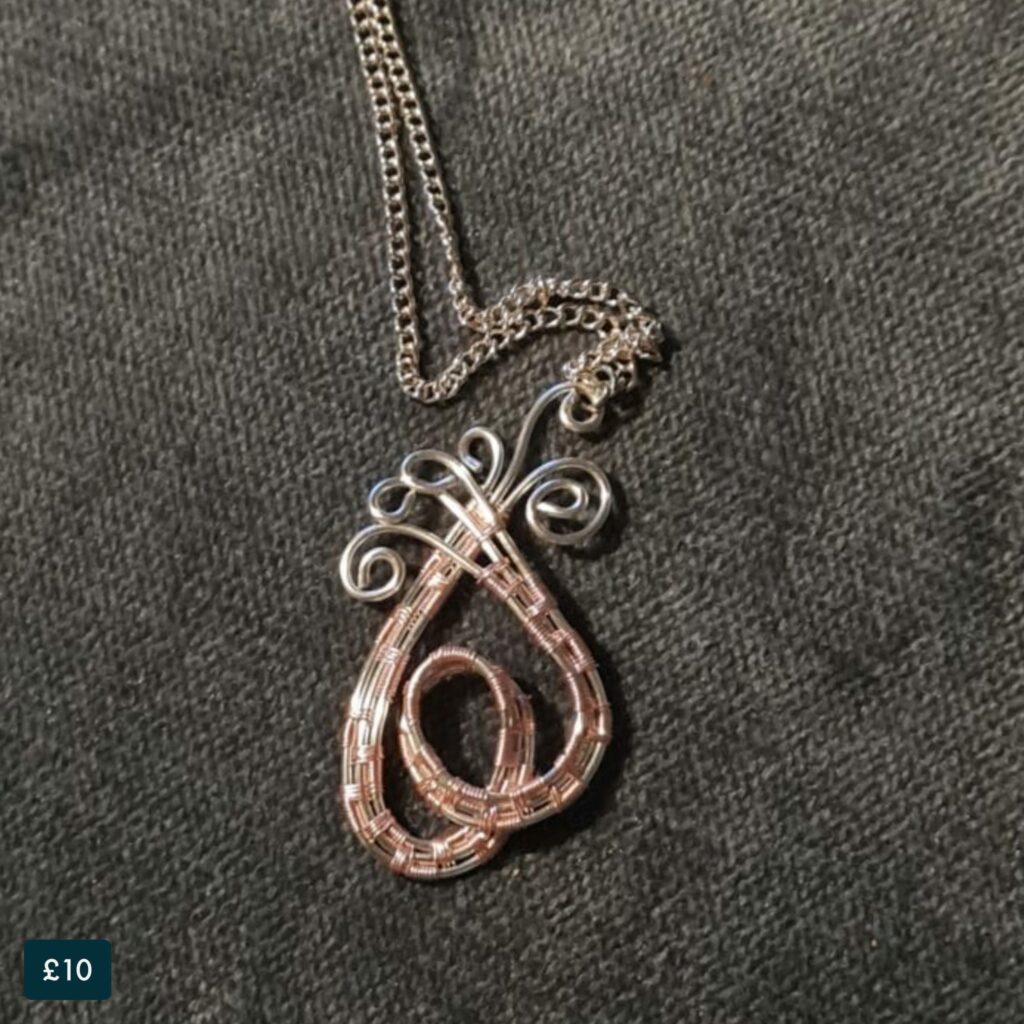 For my next highlight I've chosen this woven wire wrap silver pendant with rose gold accents. Named 'Swirl', this lovely handmade pendant is available for £10 from Youniquely Crafty. There are lots of lovely woven wire items in her shop at the moment, so be sure to check them all out if you'd like to see the full range.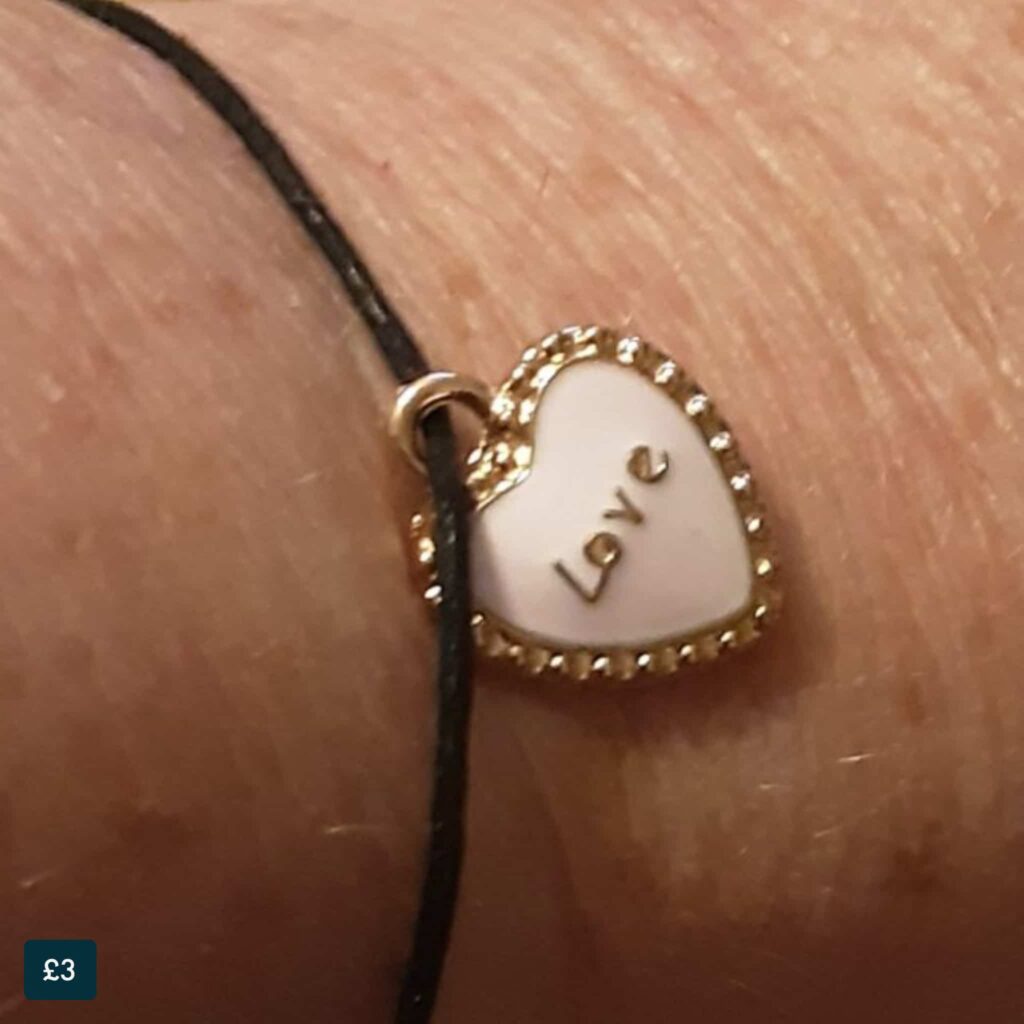 If you're looking for a charm bracelet instead, then pop over to ArtiCrafts shop and check out her selection. Made with a waxed cotton cord, these £3 bracelets are adjustable to fit any size. Using the photographs shown in the listing, please select whether you want an enamel or gilt charm and then pop the charm's number and name in the personalisation box when ordering.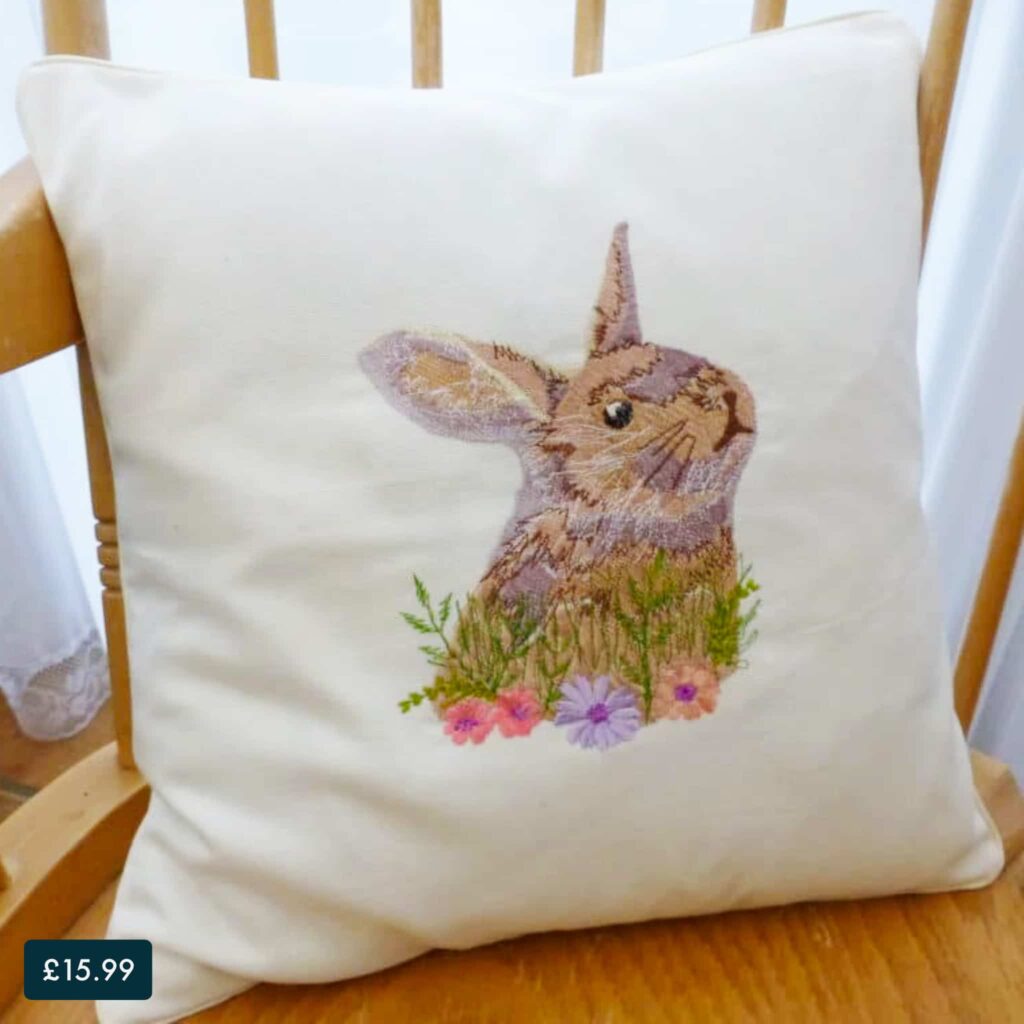 We've been happy that the weather has gotten a little less cold this week, and have enjoyed seeing some signs of spring. It won't be long until the fields up the hill have some new baby bunnies hopping about in them. Which reminded me of the stunning machine embroidered rabbit cushion cover that Blueagapanthus has added to her shop. Priced at £15.99, this cover has the envelope style opening with buttons and is approximately 14 inches square.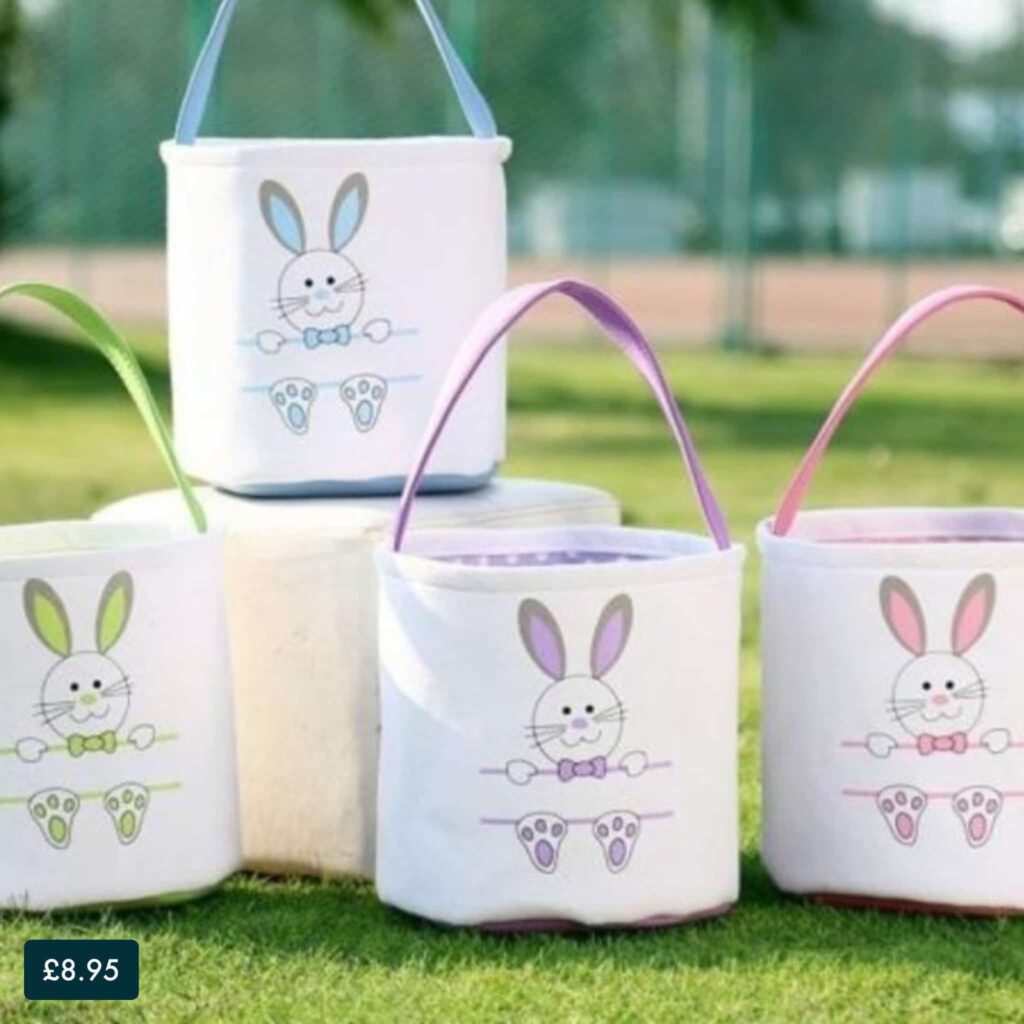 Speaking of bunnies, and as we've now started the countdown to Easter, I've included these personalised Easter baskets from Handmade Sparrow as my final product of the week. Available in pink, blue, purple or green, these canvas bags are great for indoor or outdoor use. Just select your colour choice form the drop down menu, and pop the name required in the personalisation box when ordering one for £8.95.
Thanks for reading! Have a great week ahead.