Welcome to this week's #WeekendWrapUp – our pick of all things new on #MadeByMums this week! With so many beautiful new arrivals added, featured here is just a taster, and it's getting tougher to choose which items to include with every passing week!
Out on on our walks this week, we've seen some much needed reminders that spring is on the way. Buds and blossoms are on some trees, while snowdrops, daffodils and violets are pushing their way up on the hedgerows. They've been a welcome sight against the backdrop of heavy rain and clouds we're otherwise getting!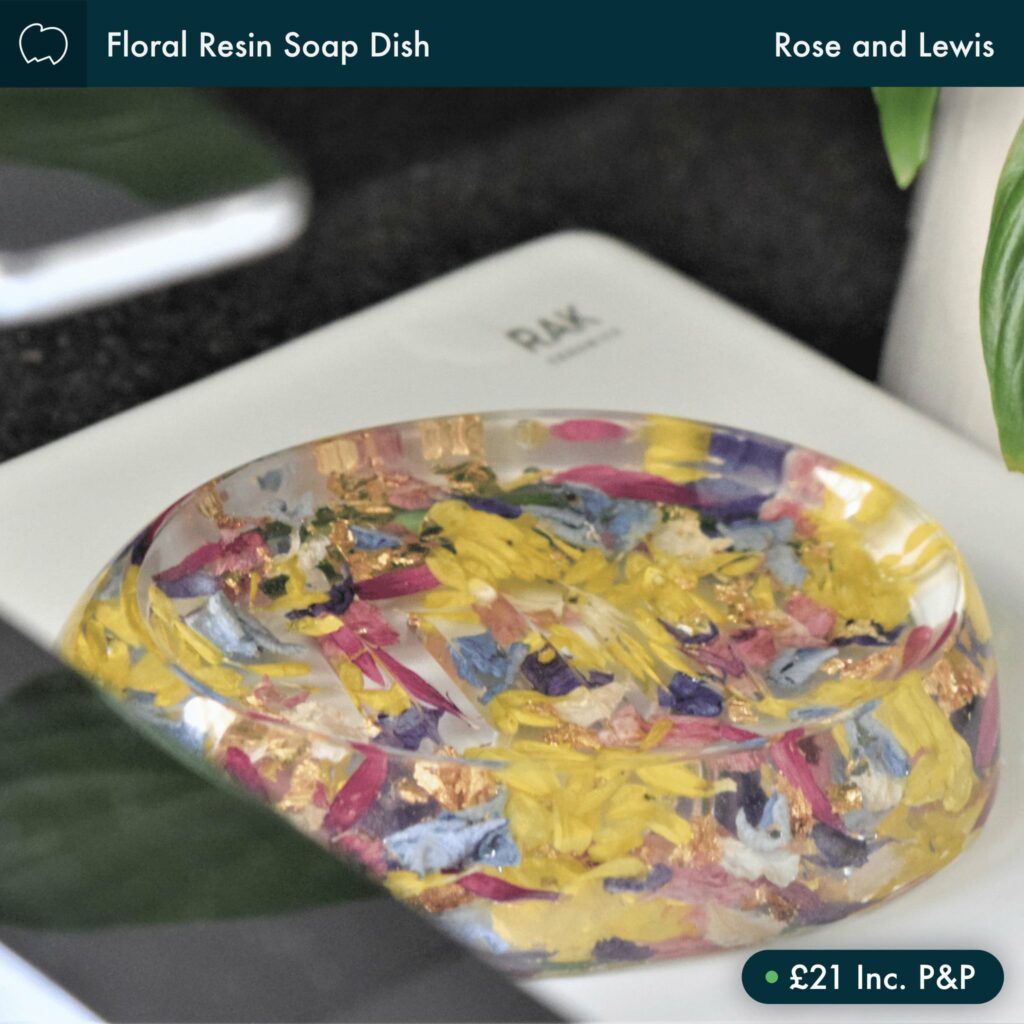 So this helped inspire my first choice this week – a beautiful floral resin soap dish from Rose and Lewis. This resin dish has real flower petals as well as the glimmer of gold leaf will recalls sunlit walks pass wildflowers. There are 3 of this gorgeous dishes available for £21 each.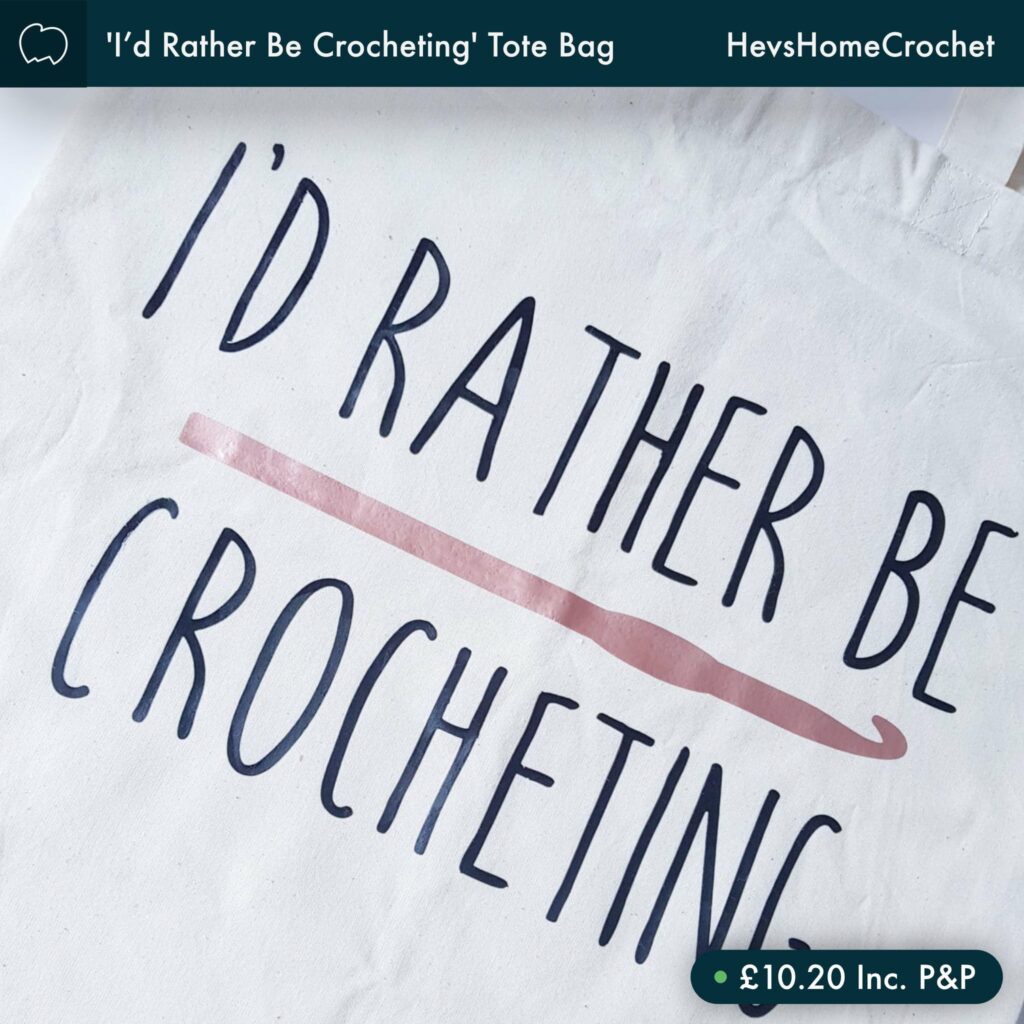 When I get back home, I like to settle down with a cuppa and some crochet. As you can imagine I have one or two (or, to be more accurate, six or seven) projects on the go, so a bag to keep each one in can be invaluable. This 'I'd rather be crocheting' tote bag has been added by HevsHomeCrochet and is priced at £10.20.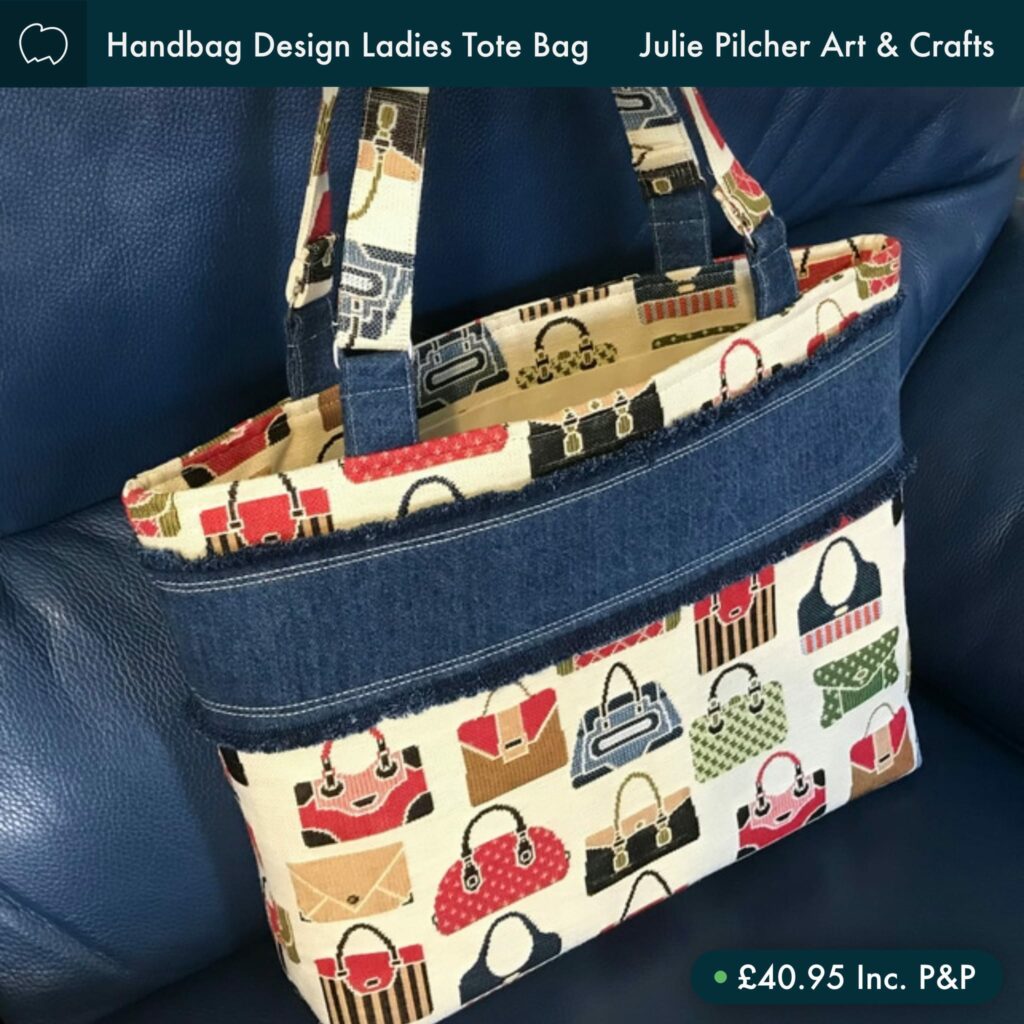 If the style of the total bag that you're looking for has more of a handbag look, then check out the newly added handcrafted bags from Julie Pilcher Art & Crafts. Priced at £40.95 this particular bag has a main body made from a canvas type material, is lined, reinforced with a fleece interlining, and trimmed with denim. This gorgeous bag is strong and practical and would make a lovely present.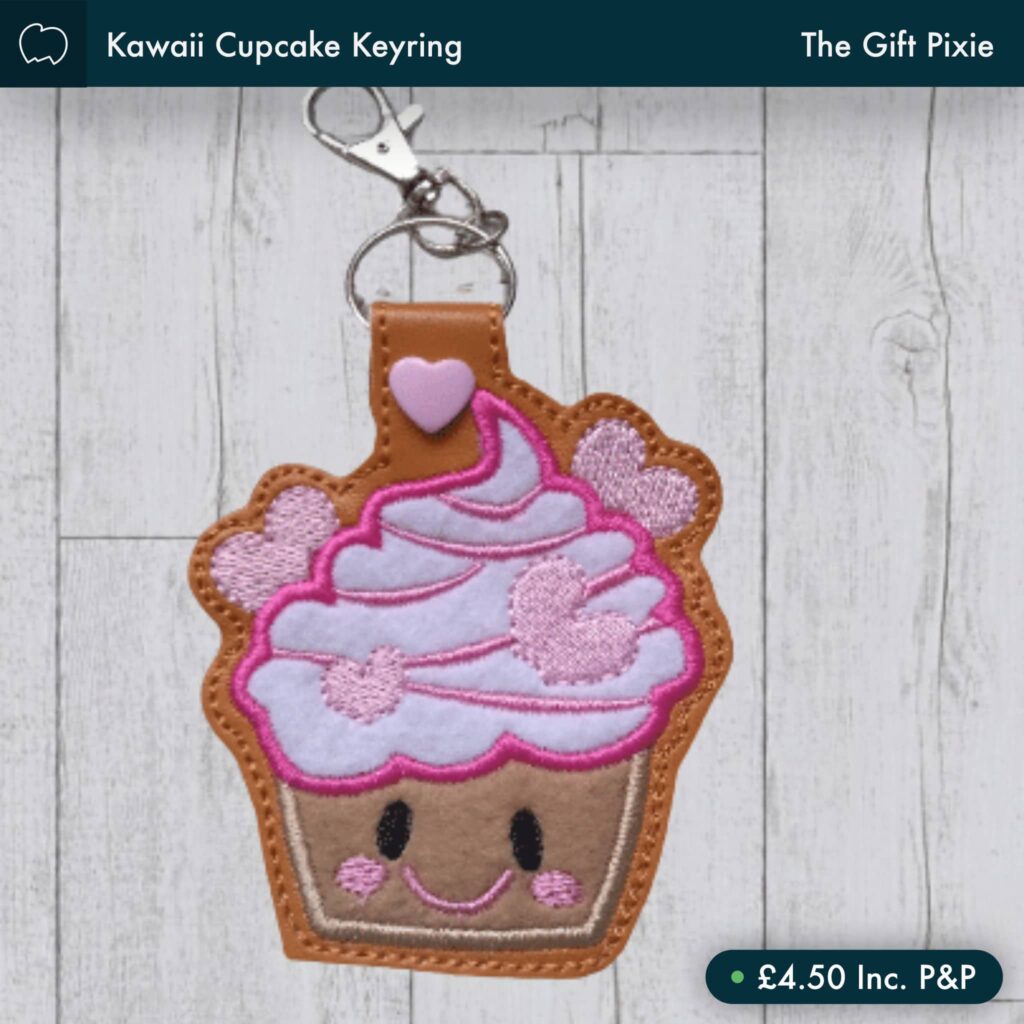 If you need help finding your keys in your bag or pocket, why not treat yourself to this fun Kawaii cupcake keyring from The Gift Pixie? At £4.50 this sweet leatherette keyring is perfect calorie free treat.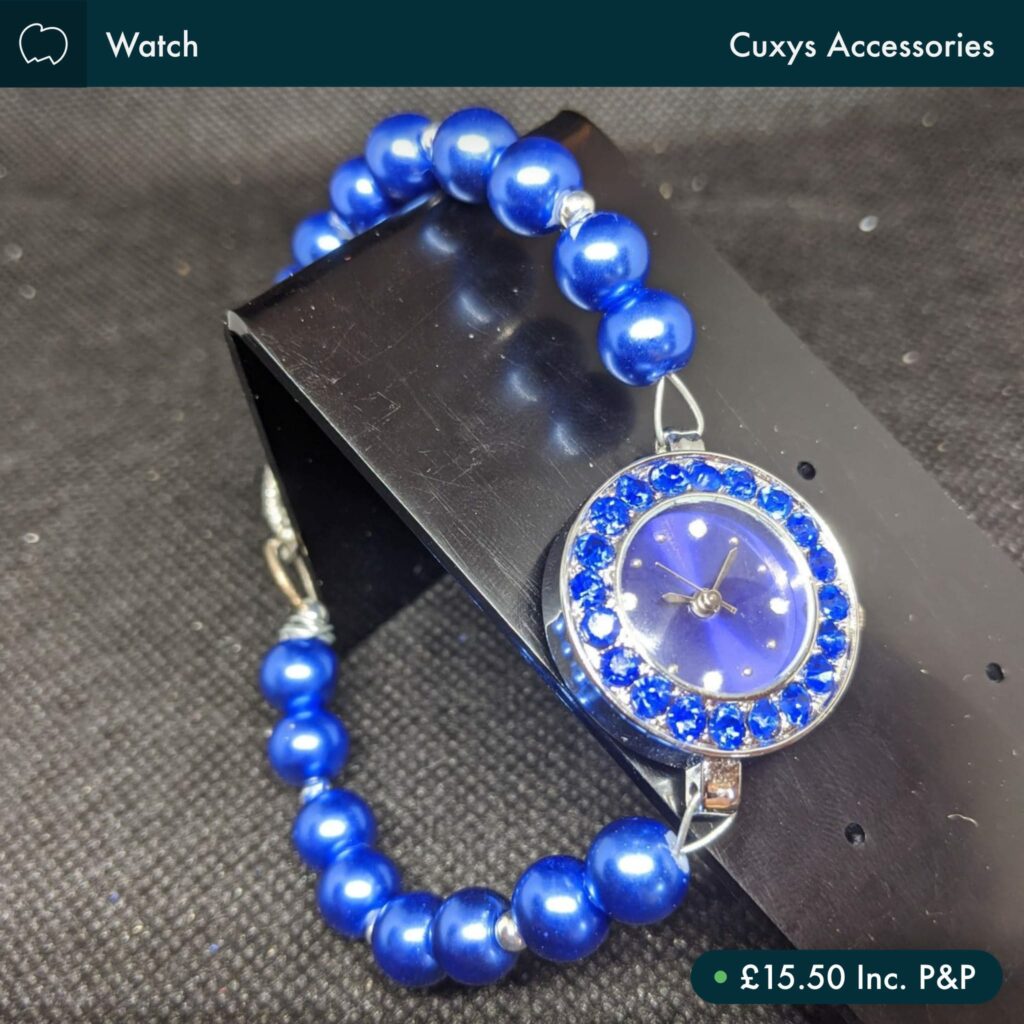 Meanwhile, if you decide that you fancy baking yourself some real cupcakes, you're going to need to be able to keep an eye on the time. This week Cuxys Accessories has added a beautiful customisable watch to her shop. For £15.50 you get to choose the colour and whether you prefer a beaded or lace strap.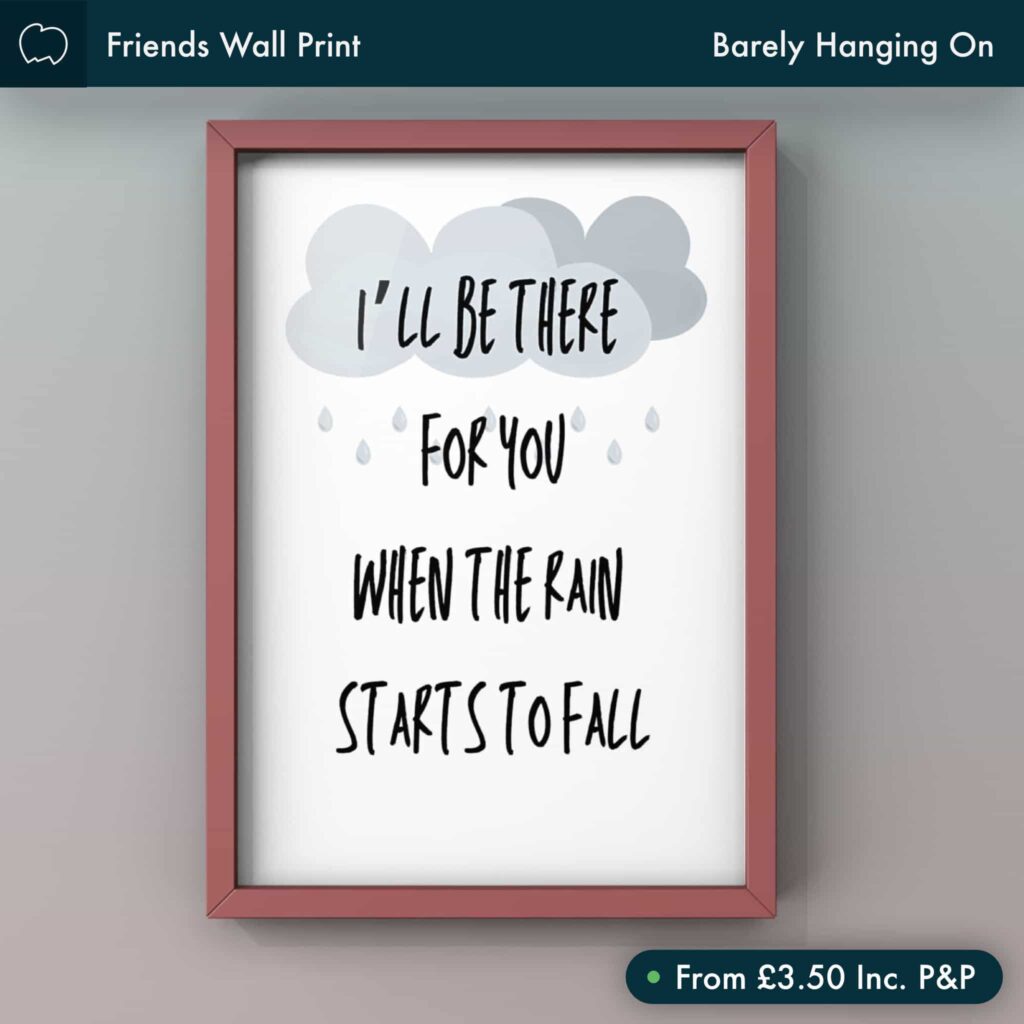 Baking has been the perfect pastime at the moment, especially with the dreary rain and cold, as has been a lazy afternoon on the sofa in front of classic TV shows! New seller Barely Hanging On has added some TV-inspired prints to her shop this week, including this rather apt, 'I'll be there for you when the rain starts to fall'. Available in three different sizes (A6 – £3.50, A5 – £4.50, A4 – £5.50) you can also choose if you'd like to include the rainclouds.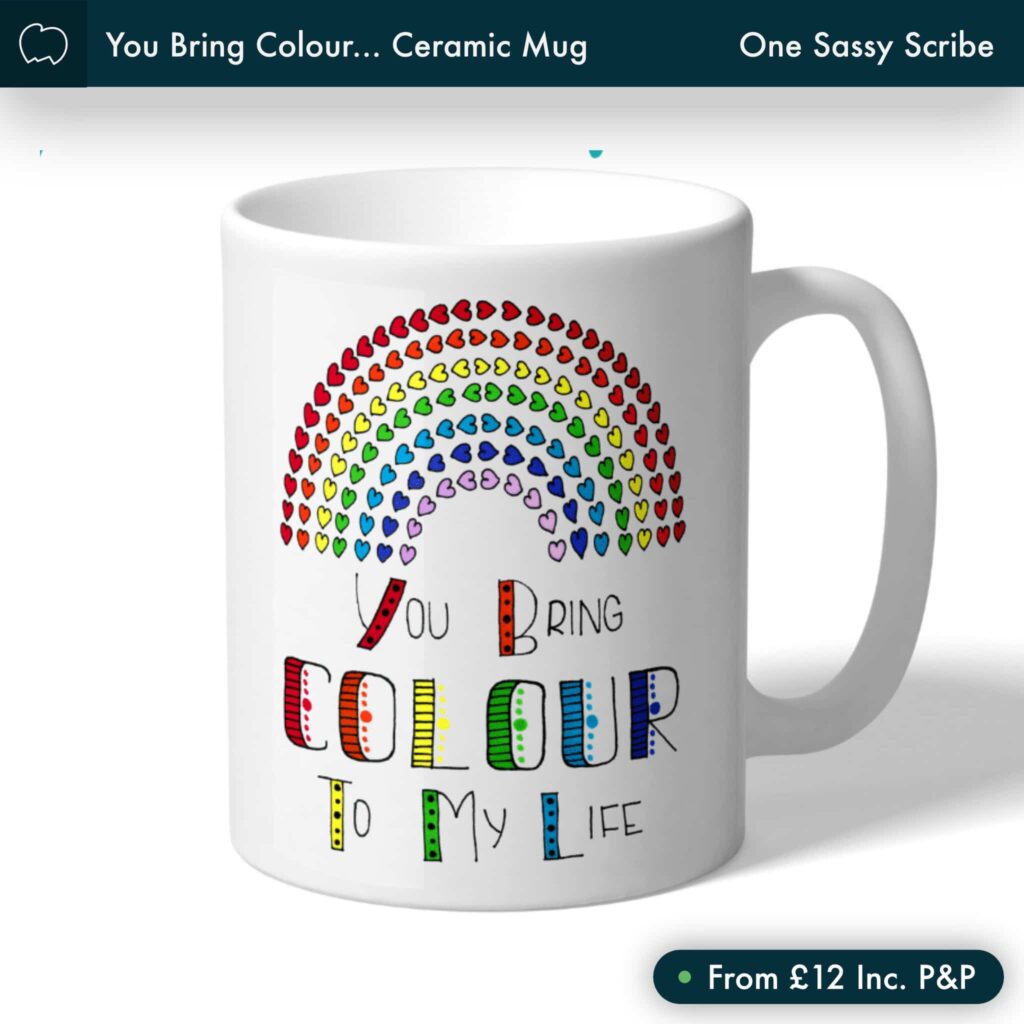 Now, who could have cake without a cuppa? Not me! Managing to bring together the rain and colours this week is this lovely mug from One Sassy Scribe. For the month of February, Tasha is selling this lovely 'You bring colour to my life' mug from her 'Mugs with Meaning' collection. You can buy the mug by itself for £12, or you can upgrade to a self care mug set for £14 which includes 2 self care top tips cards and either a chamomile and honey tea bag, or hot chocolate sachet. If you would like to send this as a gift to somebody, no problem! Just pop the recipient's name and address in the personalisation box when ordering.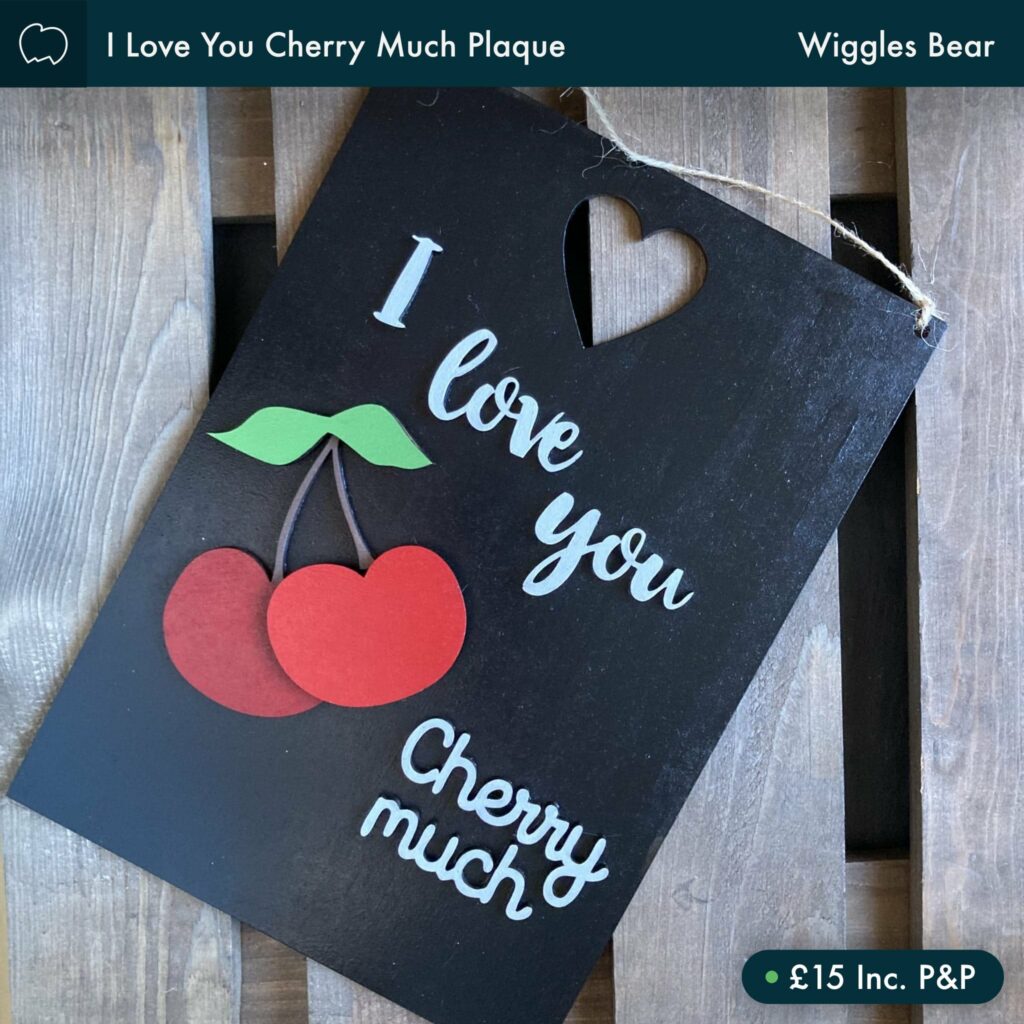 Another beautiful gift to let somebody know that you're thinking of them would be this 'I love you cherry much' plaque from Wiggles Bear and costing just £15. Hand painted on MDF this sign would be perfect for Valentine's Day, a birthday or any other special occasion. This plaque comes ready to hang and there is one ready to post! Otherwise, they are made to order and take 2-3 weeks to be ready for posting.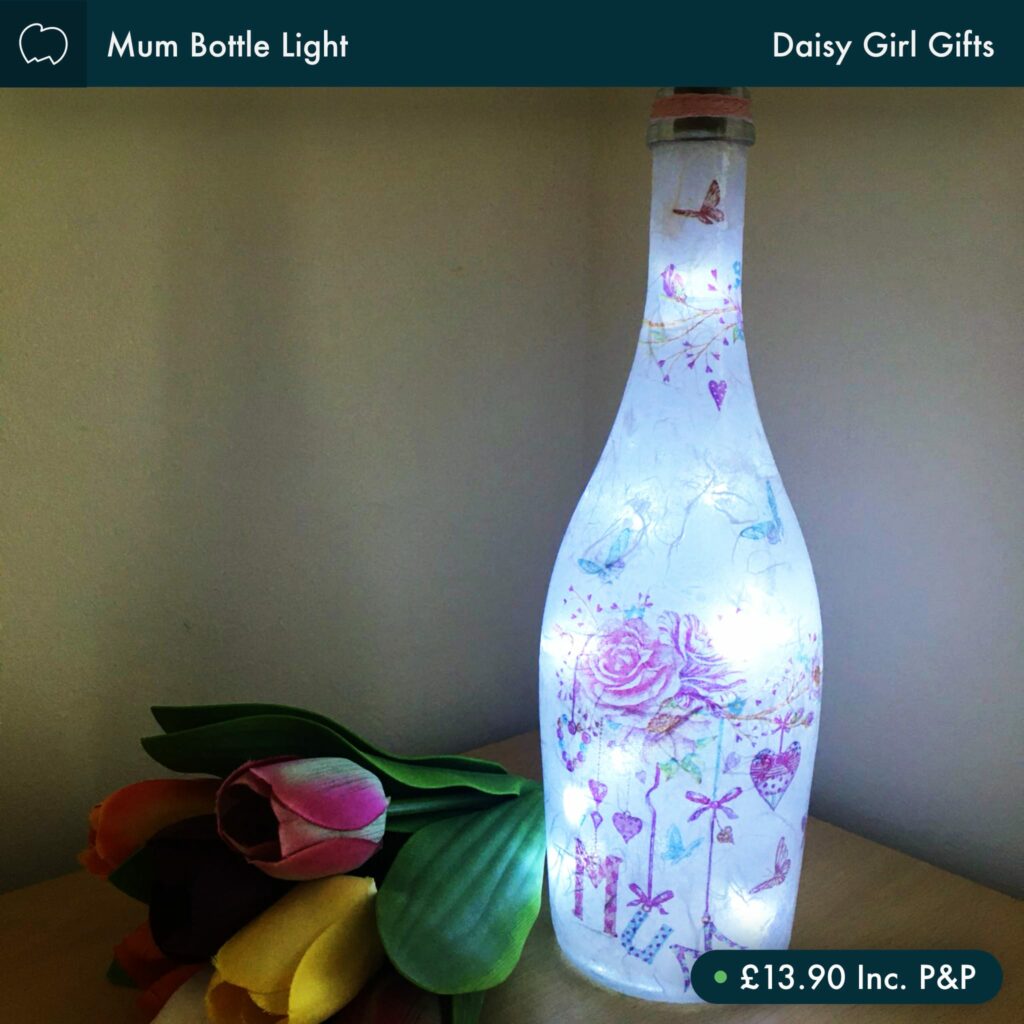 My last highlight this week is exactly that… a light! New seller Daisy Girl Gifts has taken a wine bottle, decoupaged it with Mulberry Paper and paper napkins to make this beautiful mum bottle light priced at £13.90. This design features flowers, hearts, butterflies and the word 'Mum'. Inside are 20 LED lights which are battery operated. It has been finished off with pink twine at the neck.
That's us for another week. Thanks for all your kind comments, likes and shares, it all helps our Wrap Up to reach as many people as possible 😊 Have a great week ahead all x