Welcome to Products of the Week from #MadeByMums – our pick of the new items uploaded over the last 7 days! 🤩
With over 30 makers adding gorgeous new items to their shops – a new record! – we're pretty sure there's something to catch your eye, whether you're treating yourself or someone else 😊
So, how are you coping with the cold? Down here in Jersey, we're still awaiting our first snowflake, as the weather continues to test the patience of our little pickles! Fingers crossed that we'll see some and they can go out and have a play. Though any snowman that they may be able to make will likely end up the size of a lego figure!
As well as homeschooling and juggling everything else, a lot of our talented makers have managed to add some new gorgeous handmade items to their shops. So, grab yourself an extra cosy cuppa, get your feet up, and let's dive in to our picks this week.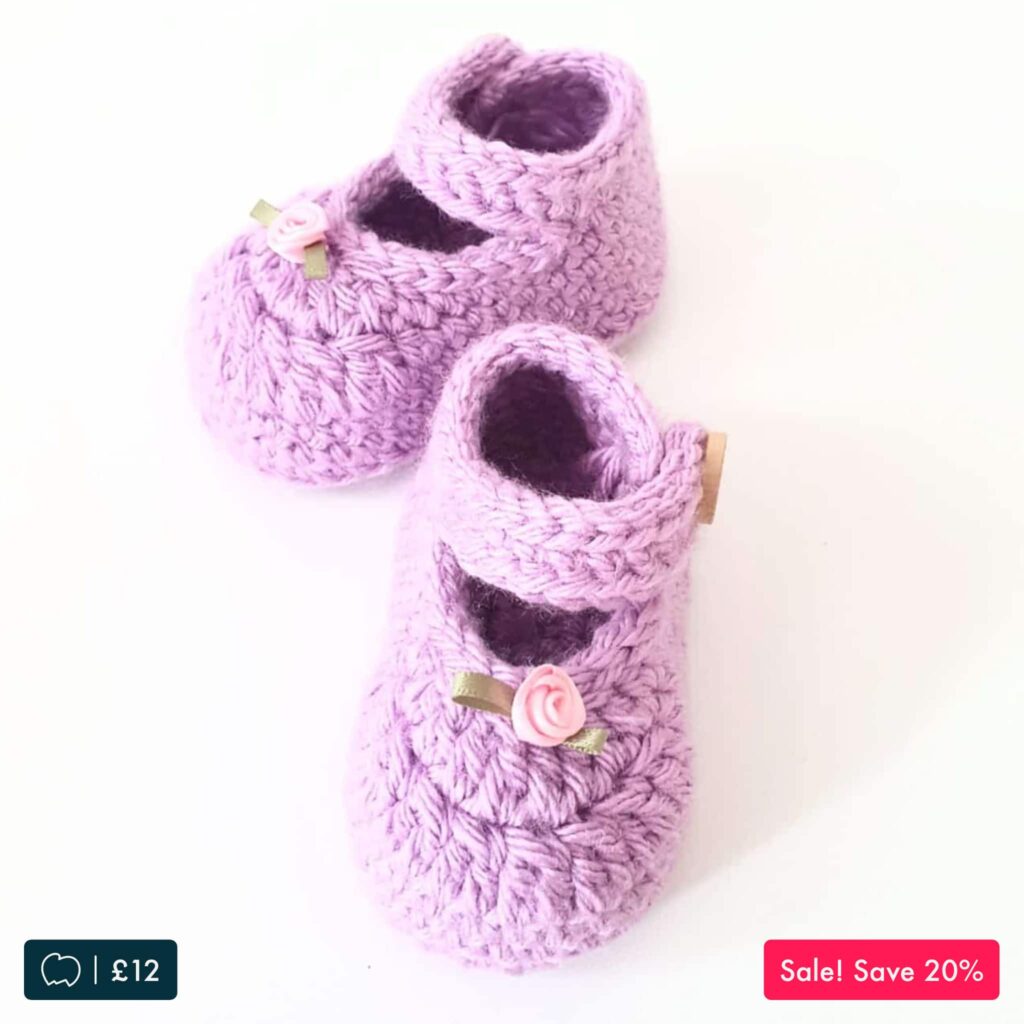 I don't know if it is because I've been busy making some booties myself recently, but this cute pair of Mary Jane shoes from new seller definitely Little Izzy Wizzy caught my eye. Sized for a newborn, would make an uber cute new born baby gift. Plus – little bonus! – they have been reduced to £12 from their normal price of £15.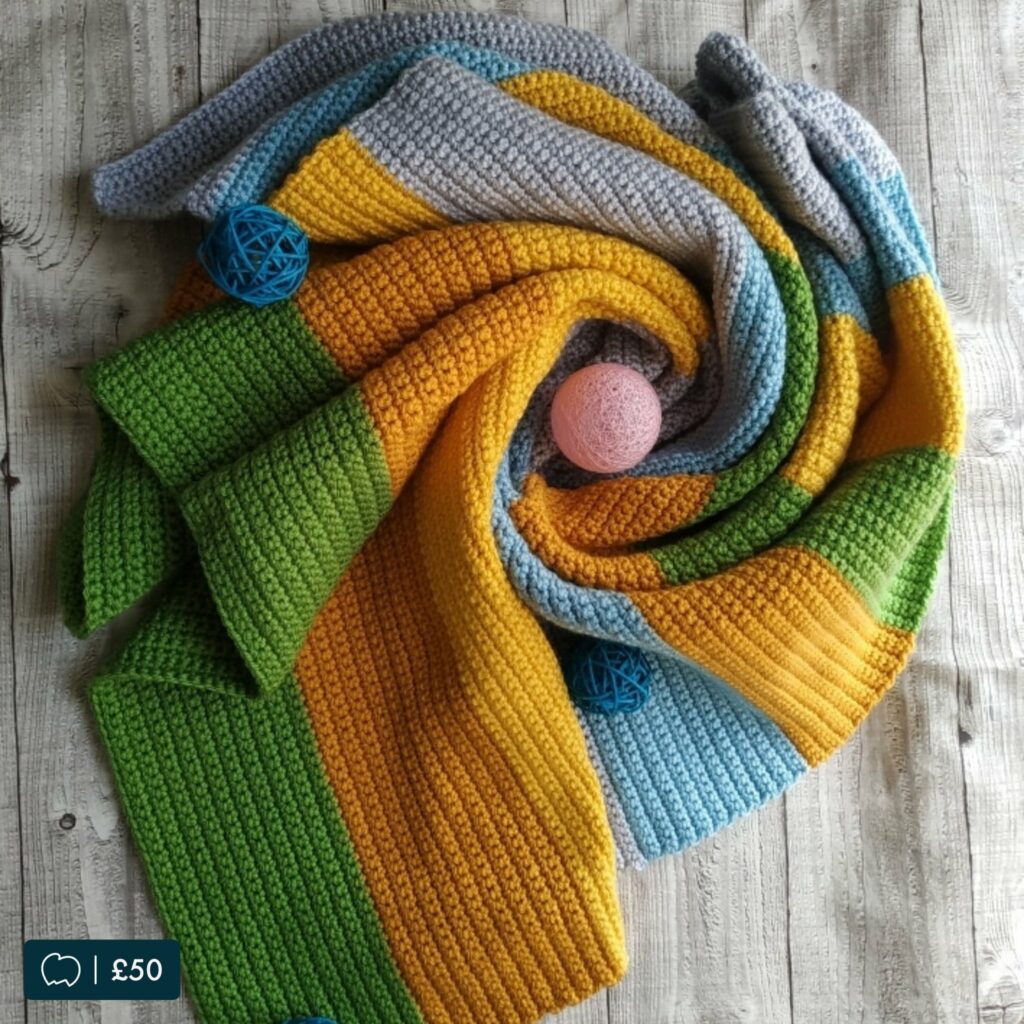 Another gorgeous gift that would help a little one keep warm in this weather is this colourful crochet baby blanket from a-c-jdesigns. Not just great for tummy time, this crocheted blanket is perfect for using in the cot, pram or car. Priced at £50 this striped blanket is made using an anti pilling acrylic yarn.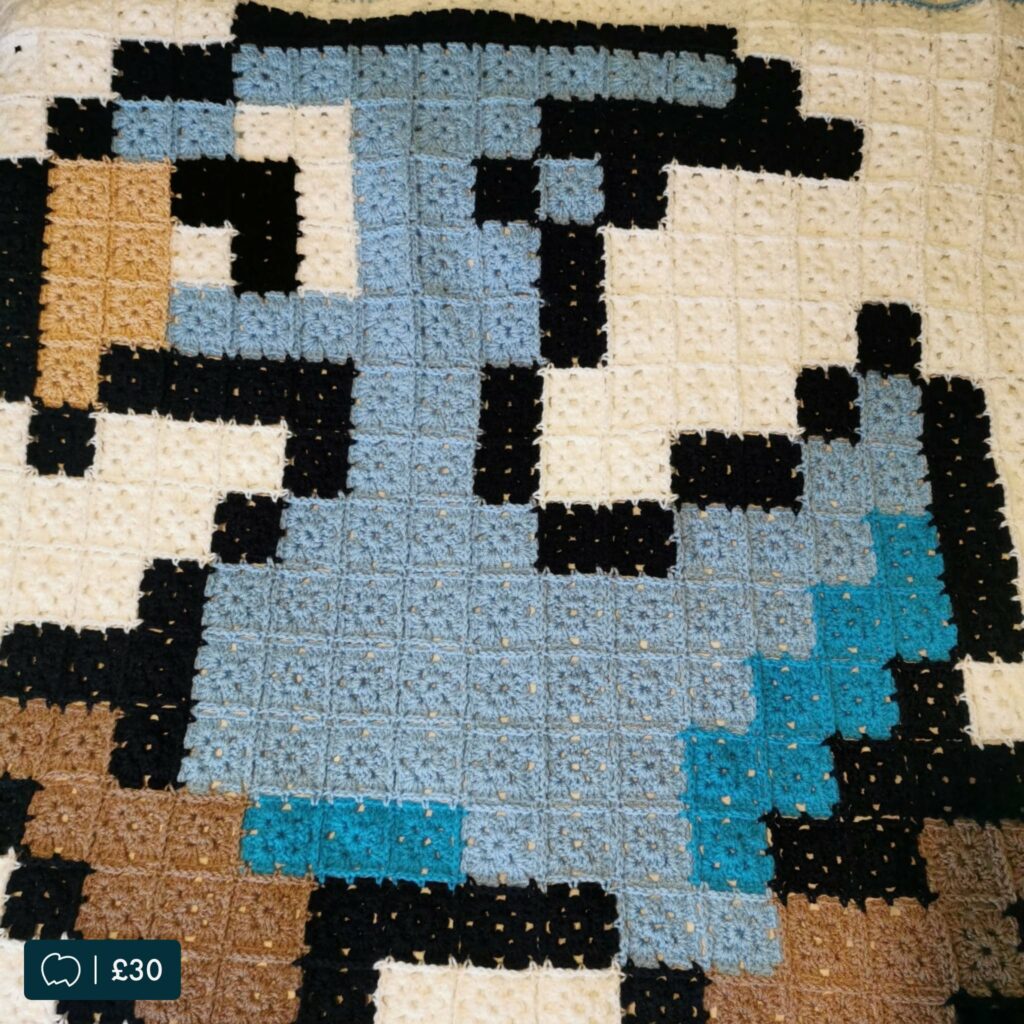 If stripes are not your thing, then how about this precious pixelated crochet bird blanket from Quirkie Crochet? Priced at £30 this blanket is made to order, so it is possible to request a different colour other than blue. Please note that it takes approximately three weeks to crochet and assemble this beautiful blanket from the time of ordering.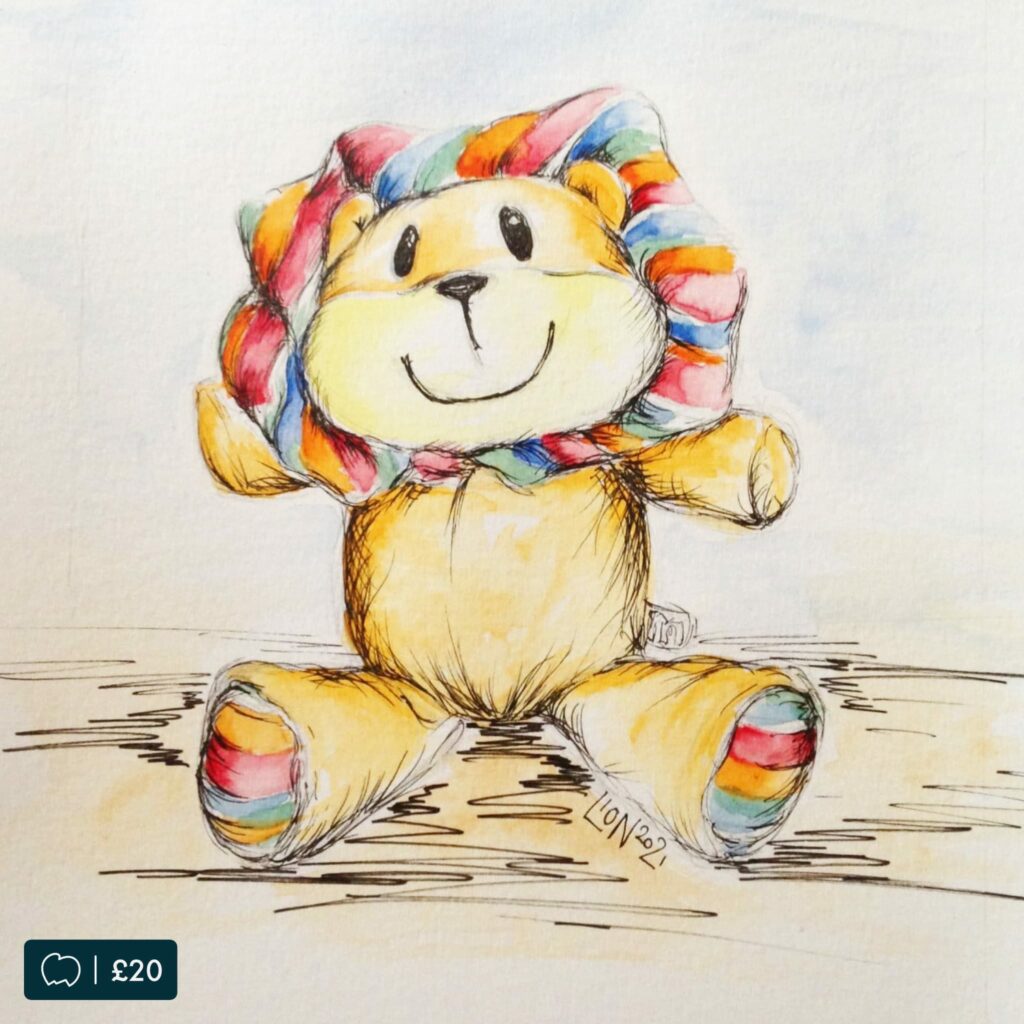 If you've been searching for something different to decorate a child's bedroom or nursery, then a commissioned cuddly watercolour painting from KitCatSews might be just what you're looking for. For just £20 you can send a photograph of a favourite cuddly toy and in a short time you can have a watercolour and ink A4 painting completed just for you.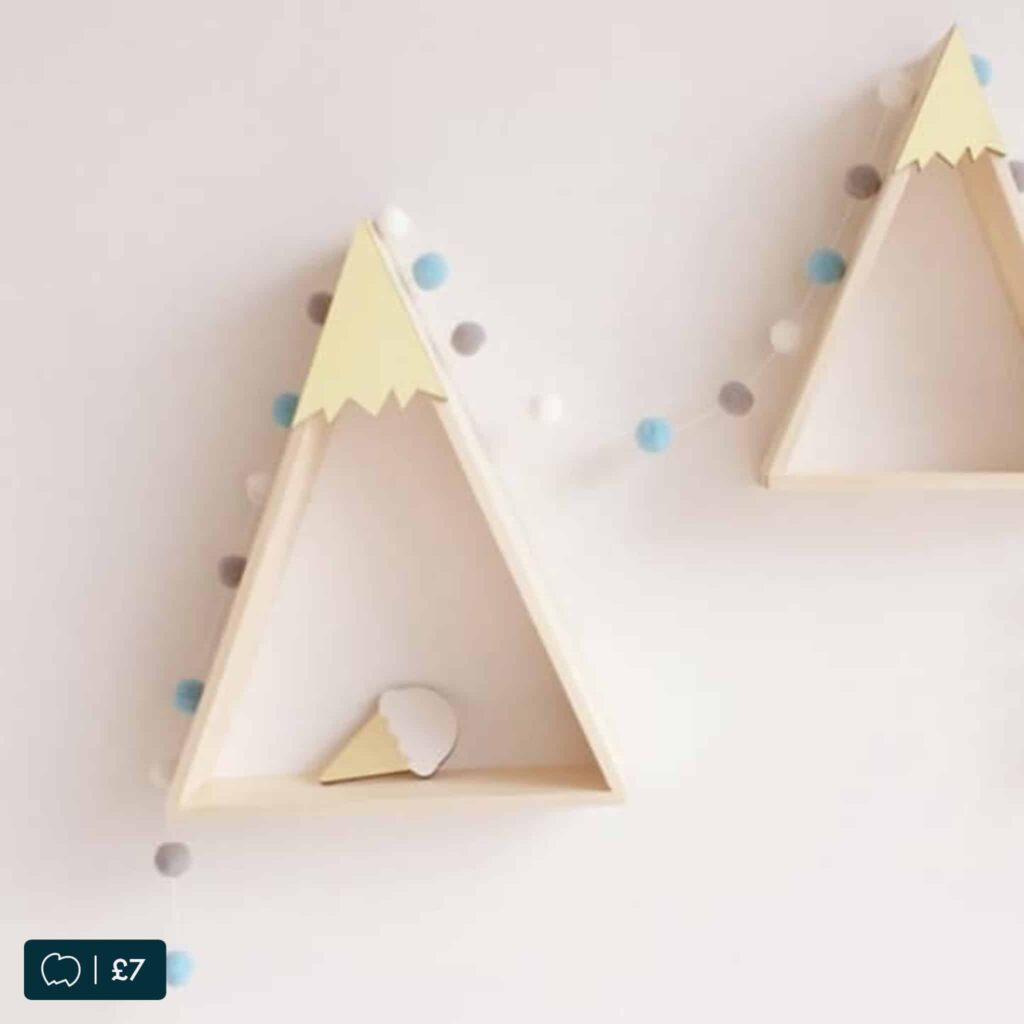 If bunting and garlands are more your style, then new seller Mini & Flo has added a pink, grey and white pompom garland to her shop this week. For £7 you get 30 pompoms already threaded so they're ready to decorate your home whatever the occasion!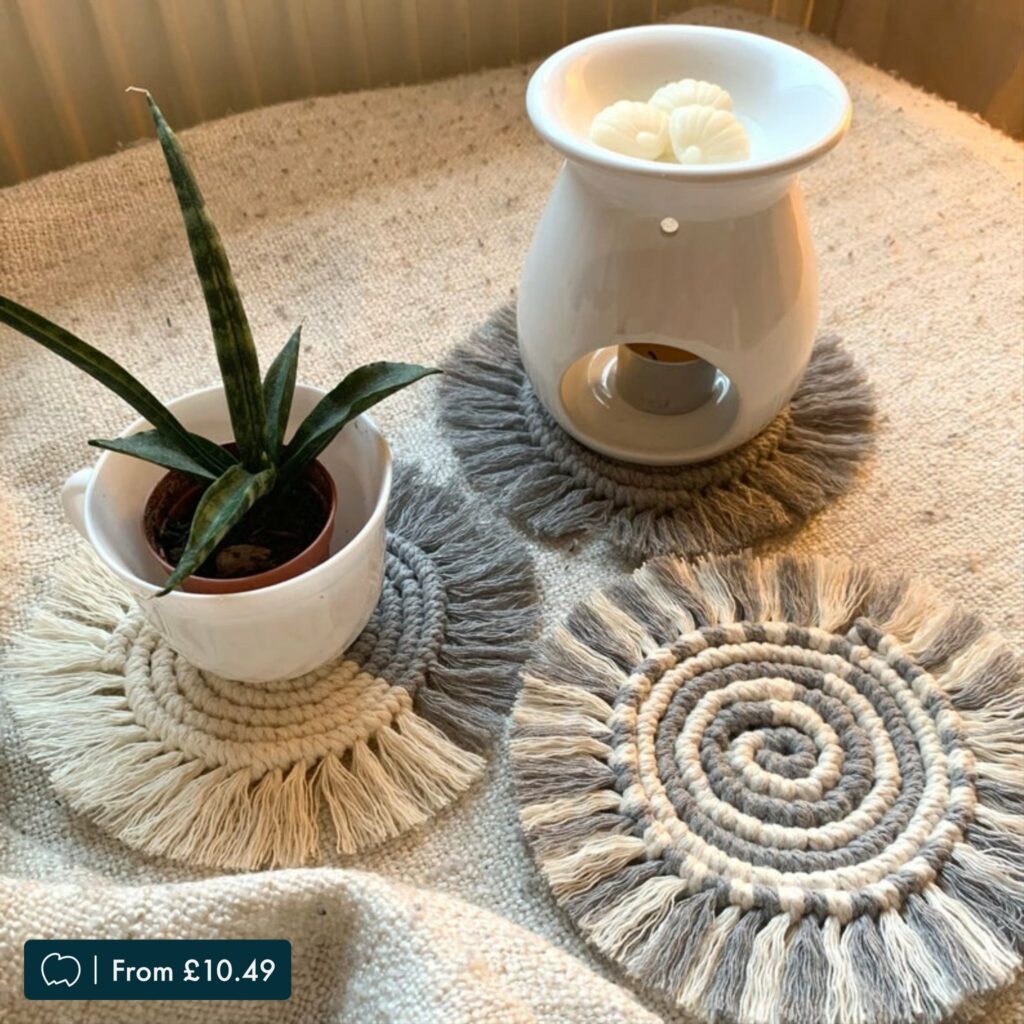 Whilst we're on elegant home decor, have you seen these lovely macramé coasters added by The Macramé Lab earlier this week? You can choose one for £10.49, two for £18.49, or four for £22.49. Please check the listing regarding the patterns for each quantity selection, and pop you preference of spiral or colour block for half the pack in the personalisation box when ordering. We love the boho style of these made to order coasters.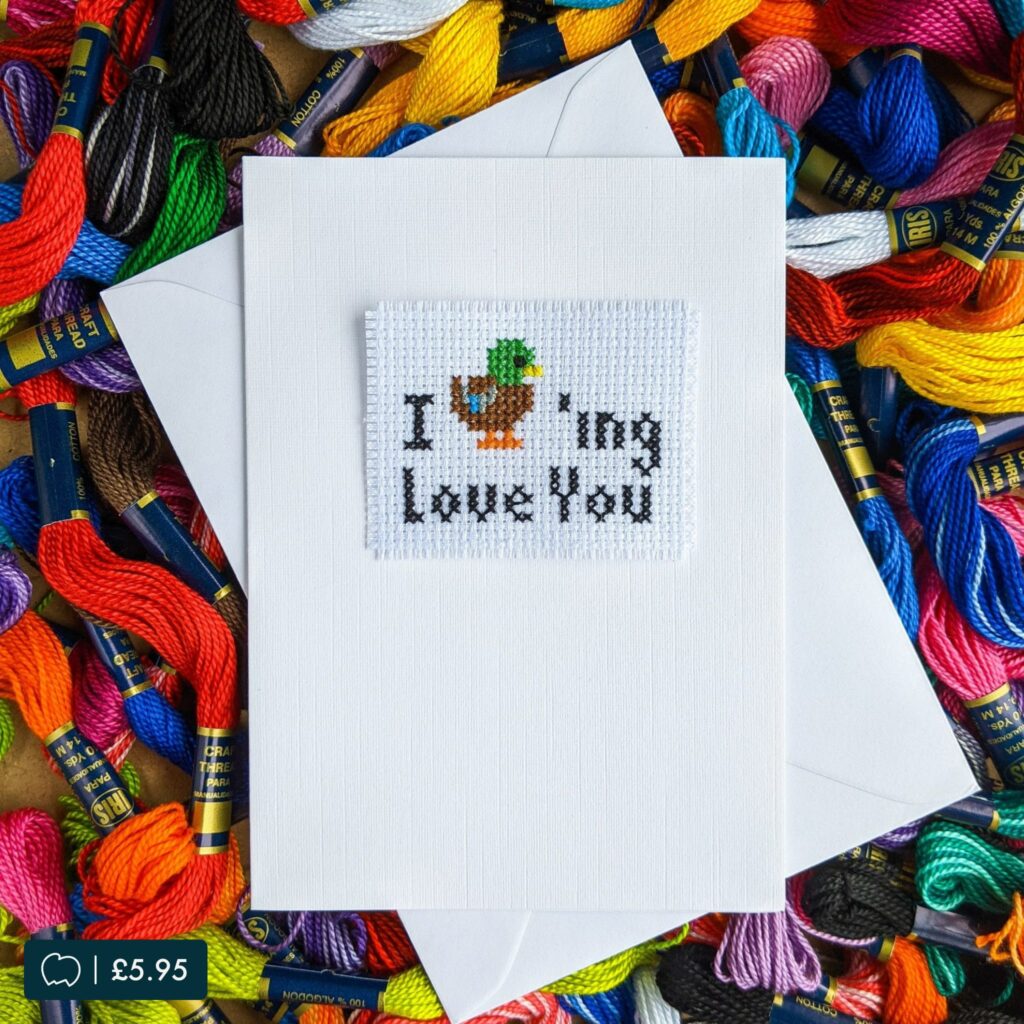 Speaking of love, Stitchy Mumma has added some quackingly cute cards to her shop! We do love a good pun here at Made By Mums so were delighted to see this 'I Ducking Love You' cross stitch card listed for £5.95. Were you aware that her cards can either be sent to you with the inside left blank for you to add a message, or she can write your message inside and send it directly to your lucky recipient for no extra charge.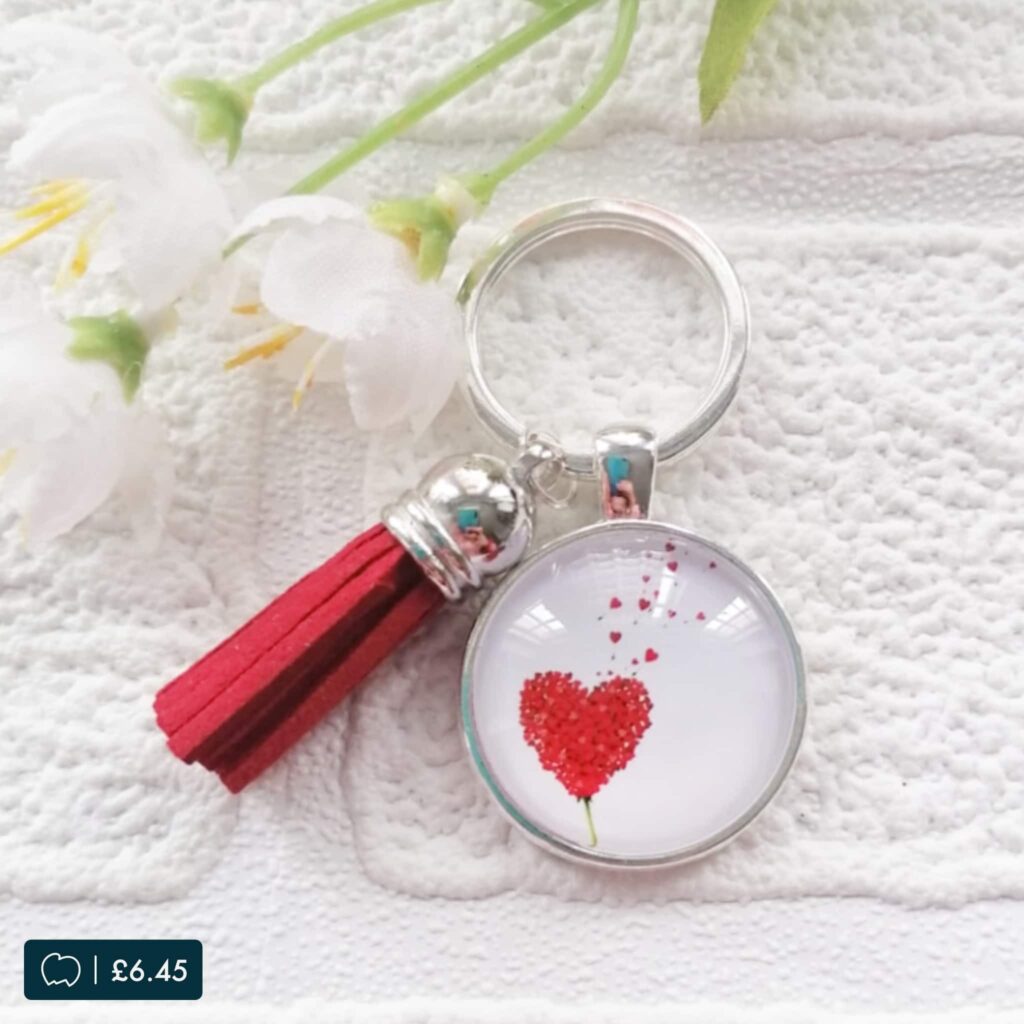 Next up is another gorgeous love themed gift that is perfect for Valentine's Day. This one is a lucky dip heart design key ring from Clair Wolf Creations. For £6.45, Clair will choose one of her delightful cabochons to go with her red suede tassel charm to make a beautiful keyring for your special somebody.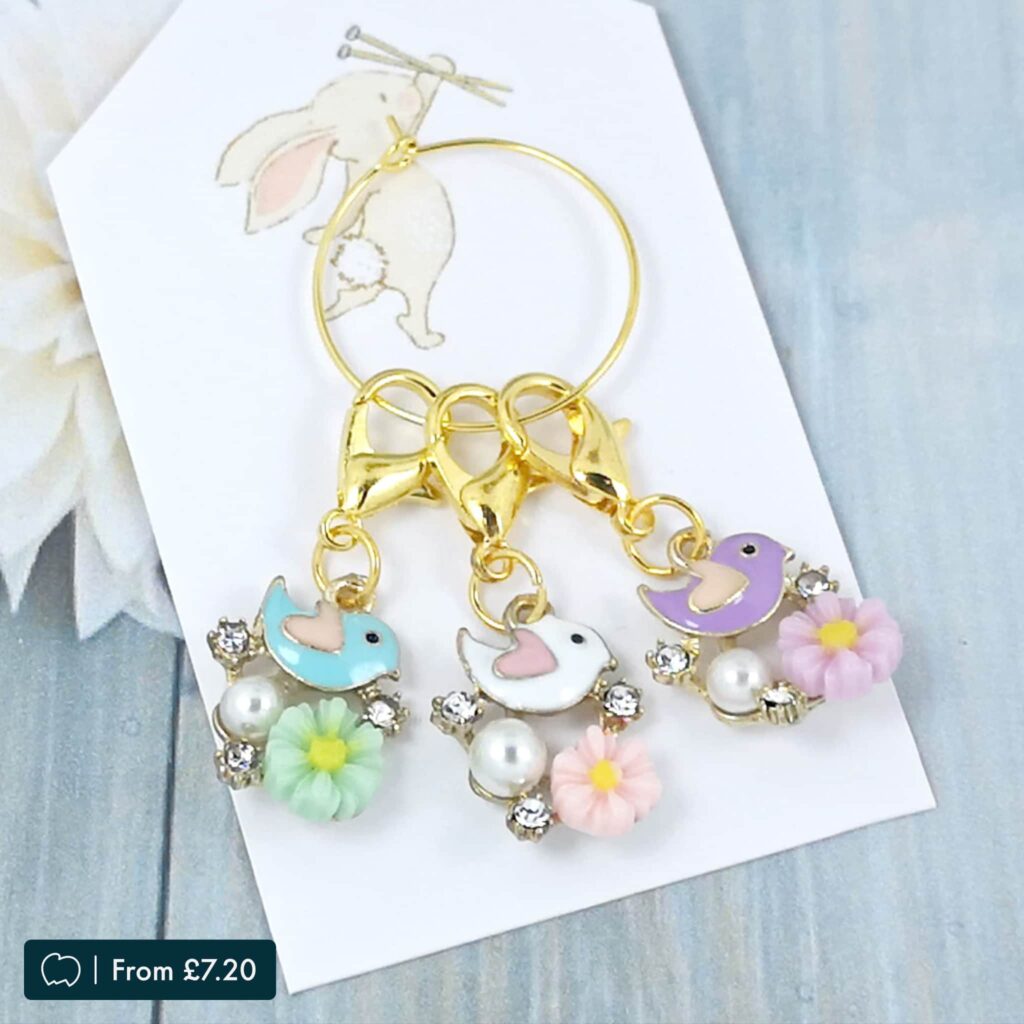 As well as being on snow watch down here, we've taken part in our local birdwatch again. We did see quite a few feathered friends, but none of them were quite as cute and colourful as these smashing little bird stitch markers from The Lilac Charm. These adorable enamel birds with faux pearl and rhinestone embellishments and a resin flower come in blue, white and lilac. This set of three is priced at £7.20 by themselves, or for £8.20 you can have a tin to keep them in.
Thanks for reading every one! Stay safe and have a super week to come ❤️