Happy Valentine's Day everybody! We hope that you've had a lovely day whether you mark it or not.
This week features a suitably sweet selection of just some of the gorgeous new items added by our talented makers. So grab a cuppa and let's get started!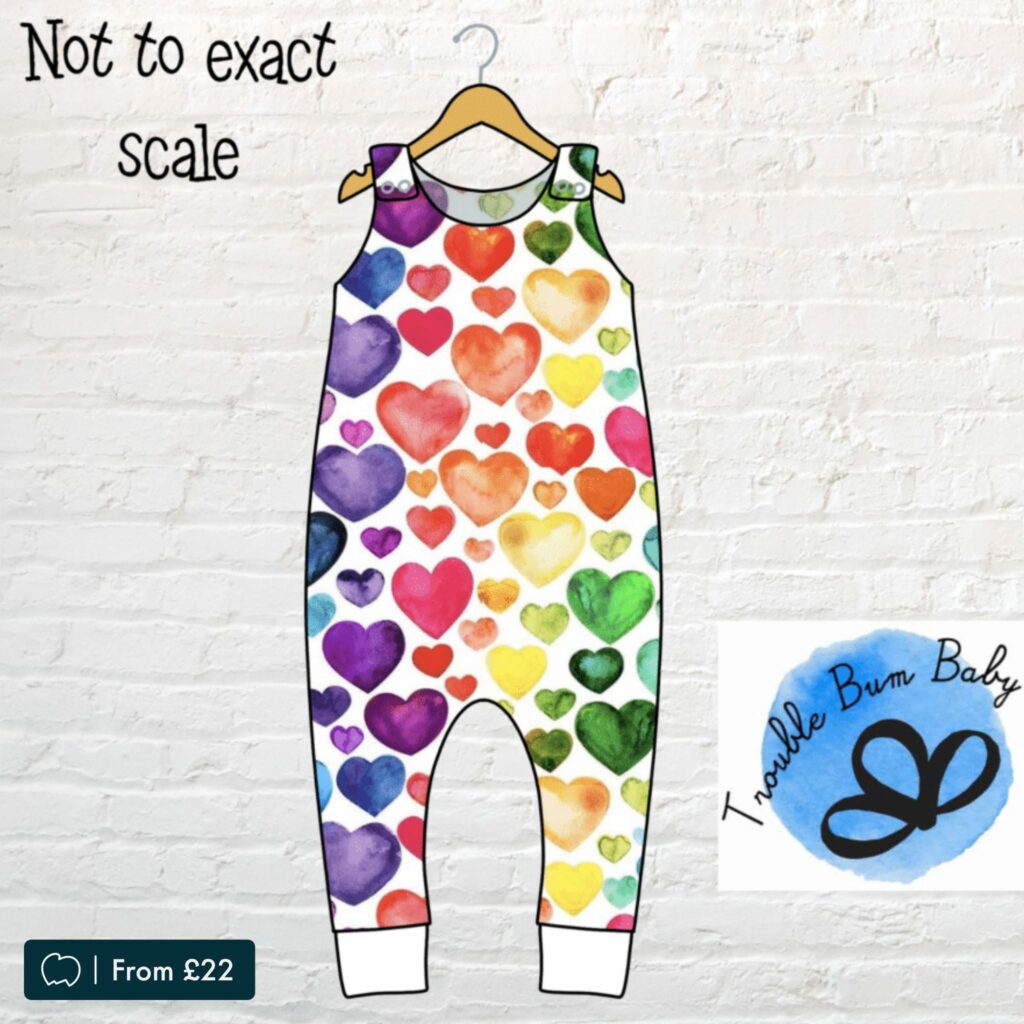 I start with this gorgeous rainbow hearts romper from TroubleBumBaby. Decorated with hearts in all the colours of the rainbow, these rompers look great on cloth bums, disposable, or without nappies. You can select from several sizes, and for 0-3 months and 3-6 months you can pop a 'yes' in the personalisation box to have a poppered bottom. You can also choose whether to have matching or contrasting ankle cuffs. Made to order, they take 2-3 weeks to be dispatched and cost between £22 to £27 depending on the size ordered.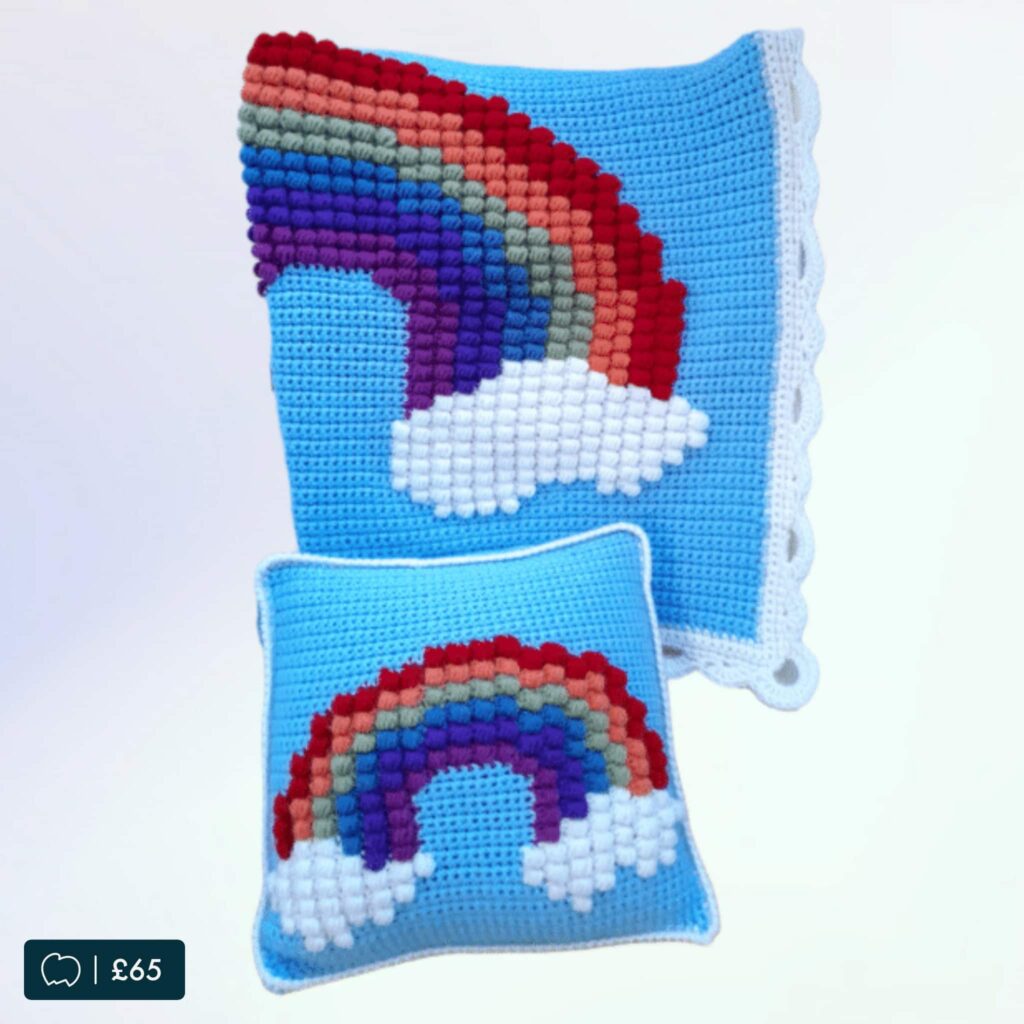 Next up is this wonderfully bright and colourful rainbow puff blanket and pillow set from The Lilac Ladybird. Priced at £65 you can choose whether to have a pink or blue background, the traditional or reverse order of the rainbow colours, and on the blanket you can change the word 'dream' to a name instead. You can add a name to the cushion too. Just choose your colour options from the drop down menu, and pop the name that you require in the personalisation box. This is another made to order item (gosh, that's a lot of puff stitches!), and will take about six weeks to be ready to be dispatched.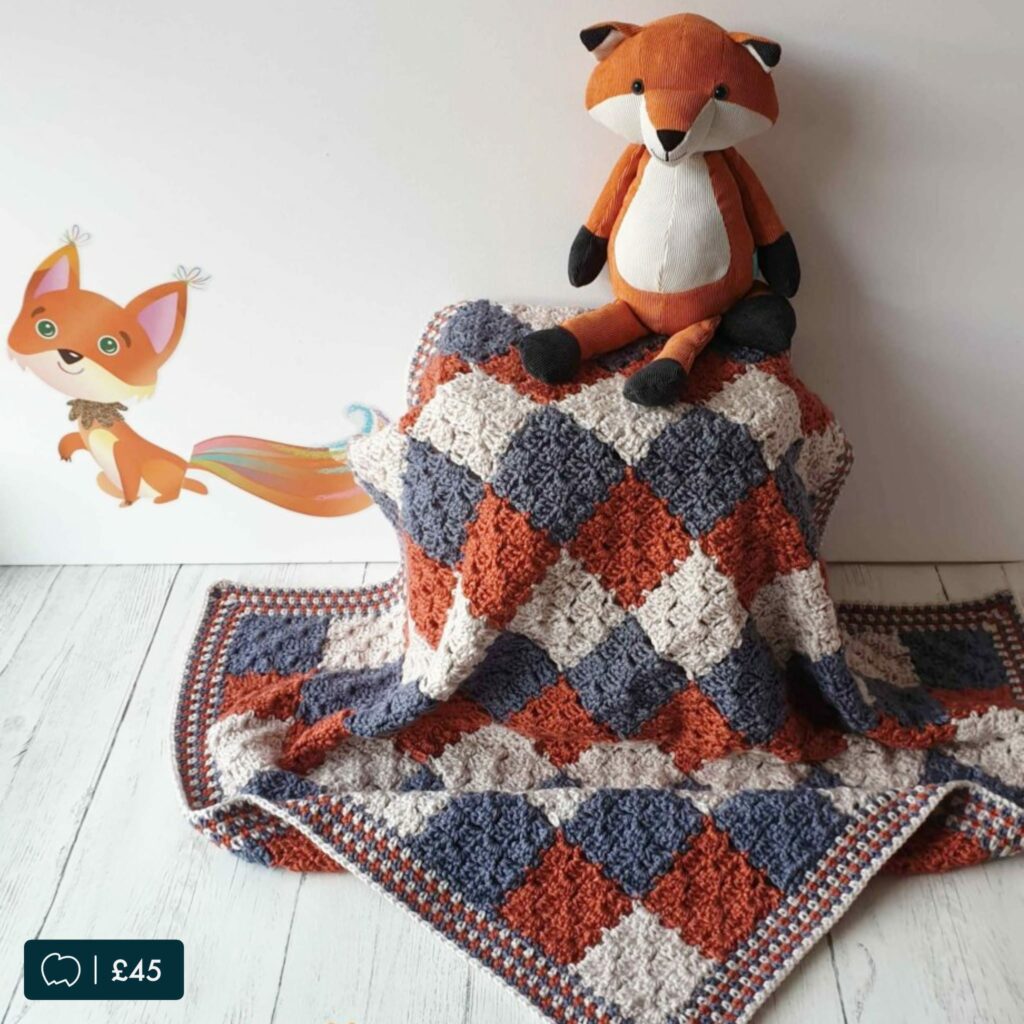 Meanwhile, Soozy Sparkles added this delightful woodland themed 'Foxy-Loxy' crochet baby blanket. Using paprika, oatmeal and grey smoke, this patchwork style blanket will fit either a Moses basket or pram, keeping your little pickle cosy whether they are inside or out. For £45 this soft and cuddly blanket can be on its way to you in a week.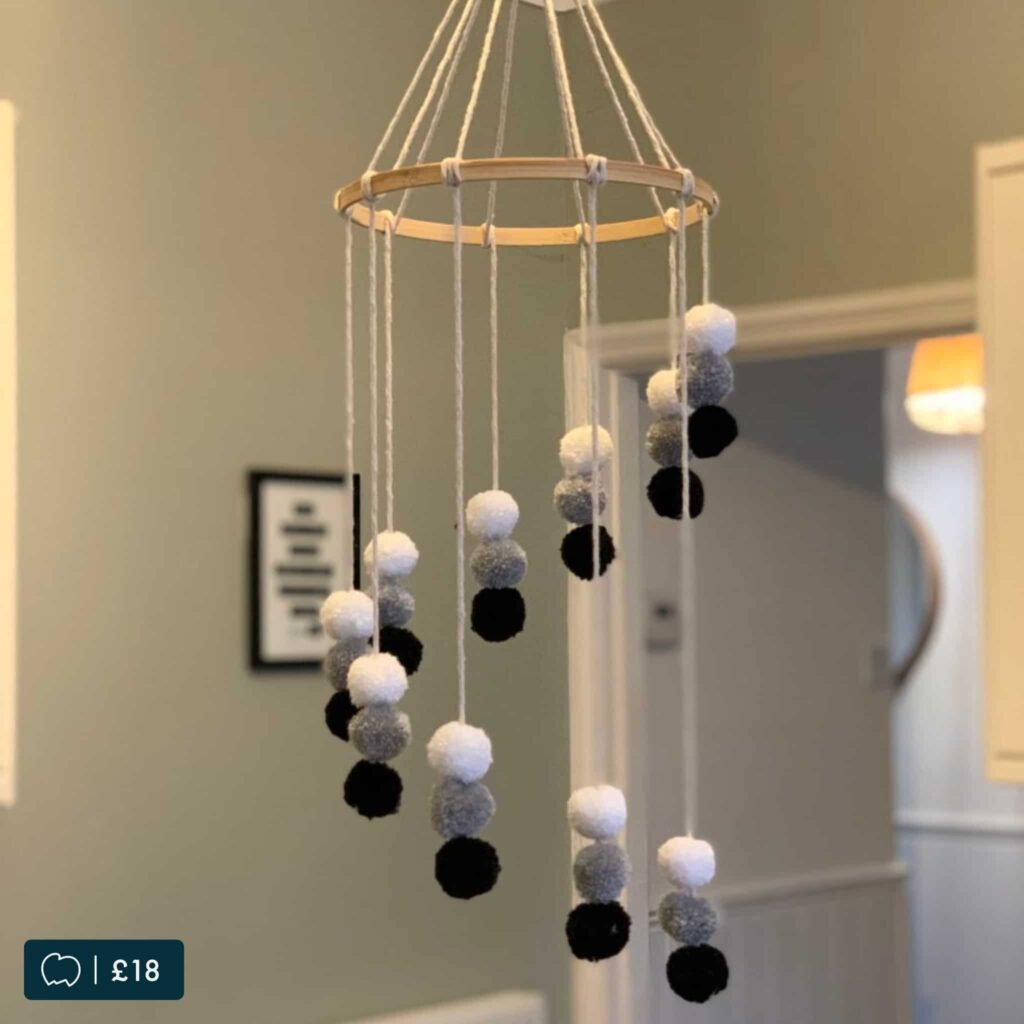 If you've been thinking of adding a mobile to your nursery, this black, white and grey pom pom mobile from Too_crafty_gem would look fantastic whatever your colour scheme is. With 30 handmade pompoms hung from a wooden ring, this £18 item of home decor would look great anywhere else in your home too.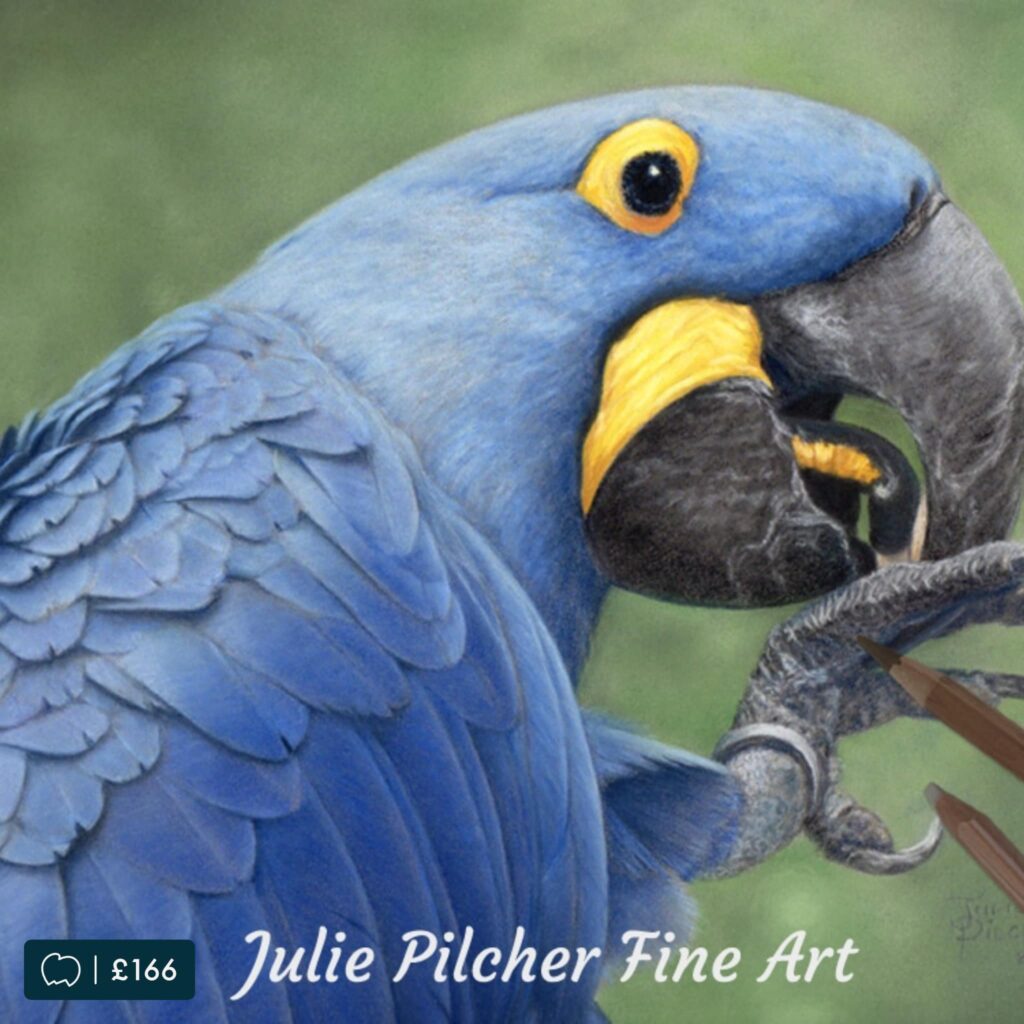 Nothing complements a room more spectacularly than a wonderful piece of art adorning a wall. If you are looking to splash out on just such a stunning piece, consider this amazing pastel portrait of a Hyacinth Macaw. This original from Julie Pilcher Art & Crafts is available for £166. Supplied unframed and unmounted to put your own spin on its final display, 'Hyacinth' comes with a signed certificate of authenticity.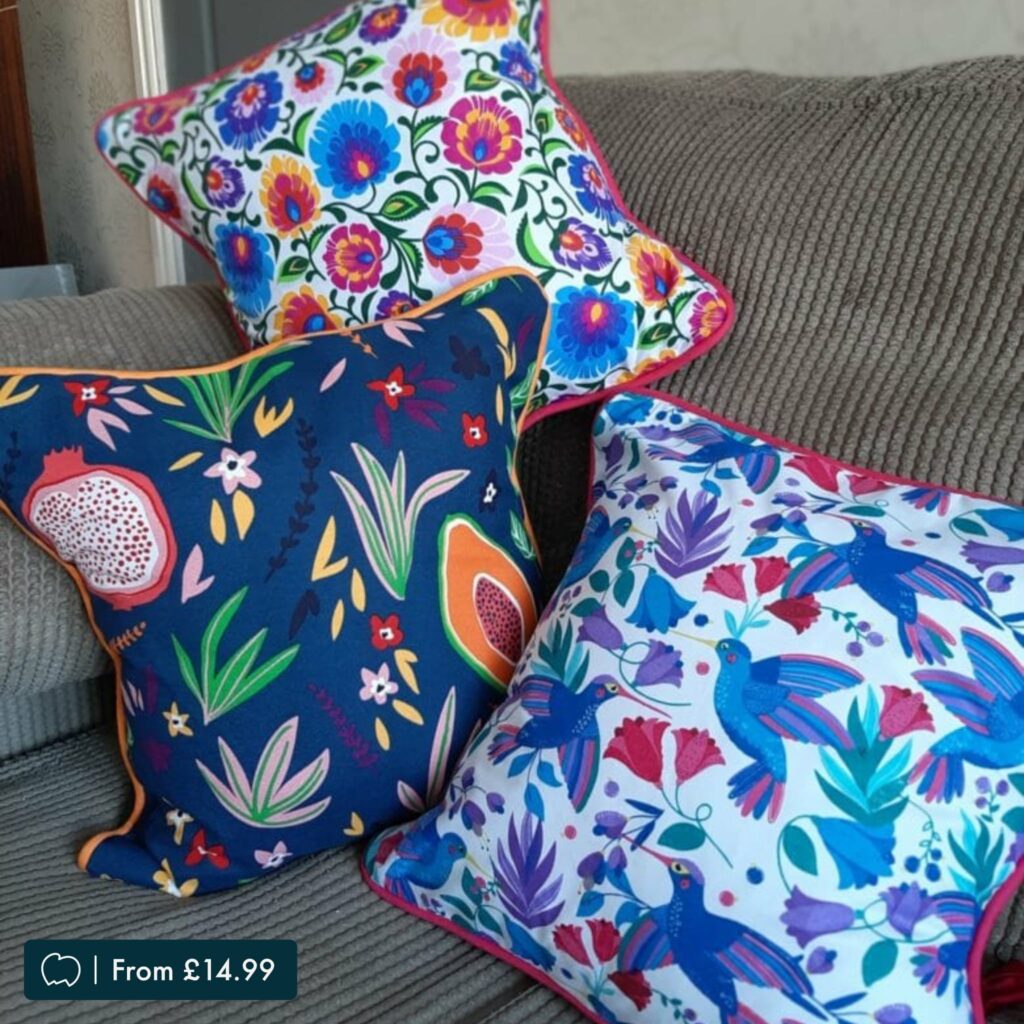 Another way to freshen up a living space is a change of cushions! Peach Tree Wood has added some vibrantly coloured ones to her shop, including this fabulous flower power print cushion. You can choose whether to just buy the cover for £14.99, or to include an insert for £19.99; just use the drop down menu when placing your order.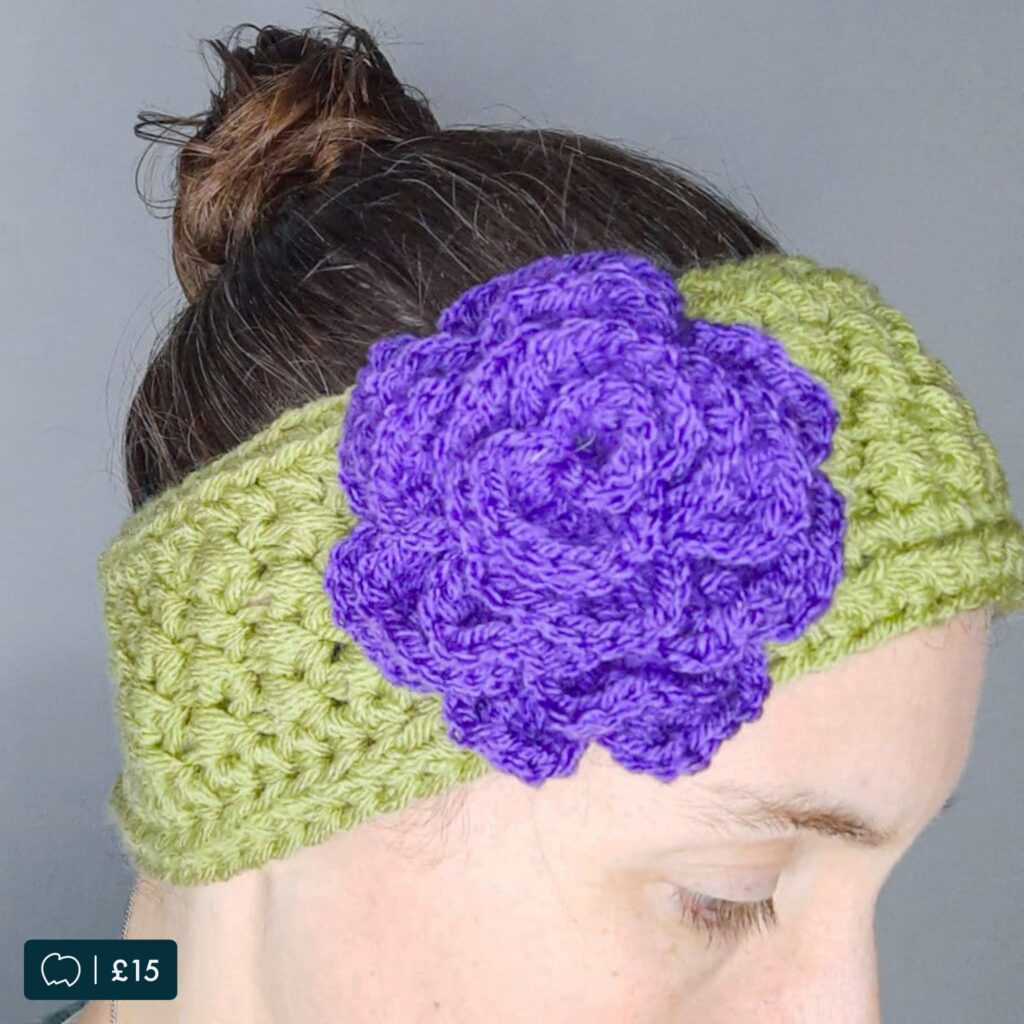 Speaking of flowers, and considering the cold weather this week, take a look at this fabulous new crochet ear warmer from Makepeacemade. Handmade with a choice of headband and decorative rose colours, this stylish and cosy headwear is a great alternative to a hat. Priced at £15, one of these lovely made to order accessories can be on it's way in 2-3 weeks.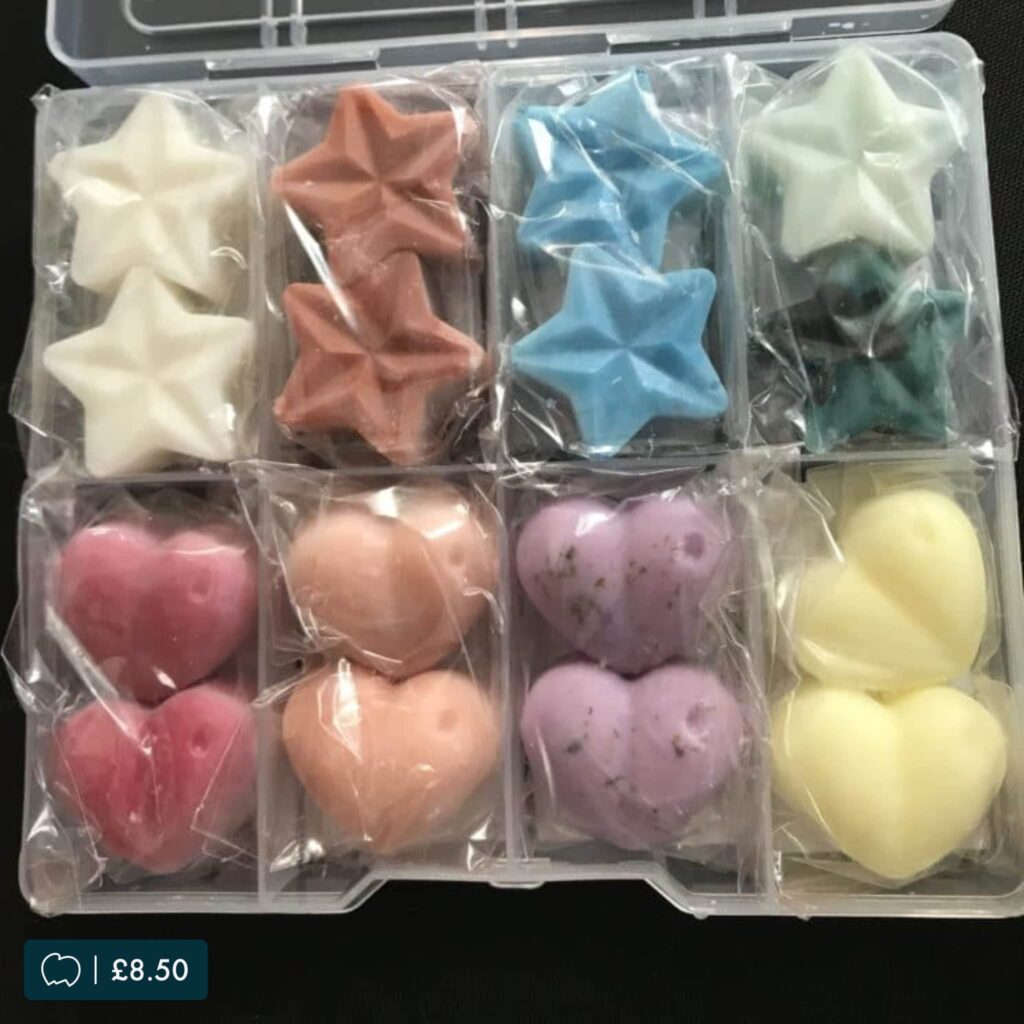 A gift that can be appreciated whatever the occasion are wax melts, and Made With Love Candles & Gifts has added this sumptuous looking sample box. With 16 melts in 8 different fragrances made with rapeseed and coconut wax, we're sure that you'll love this vegan, Kosher and Halal friendly melt selection. Costing just £8.50, you can pop a message in the notes when going through the order process to request they are tailored for a special gift.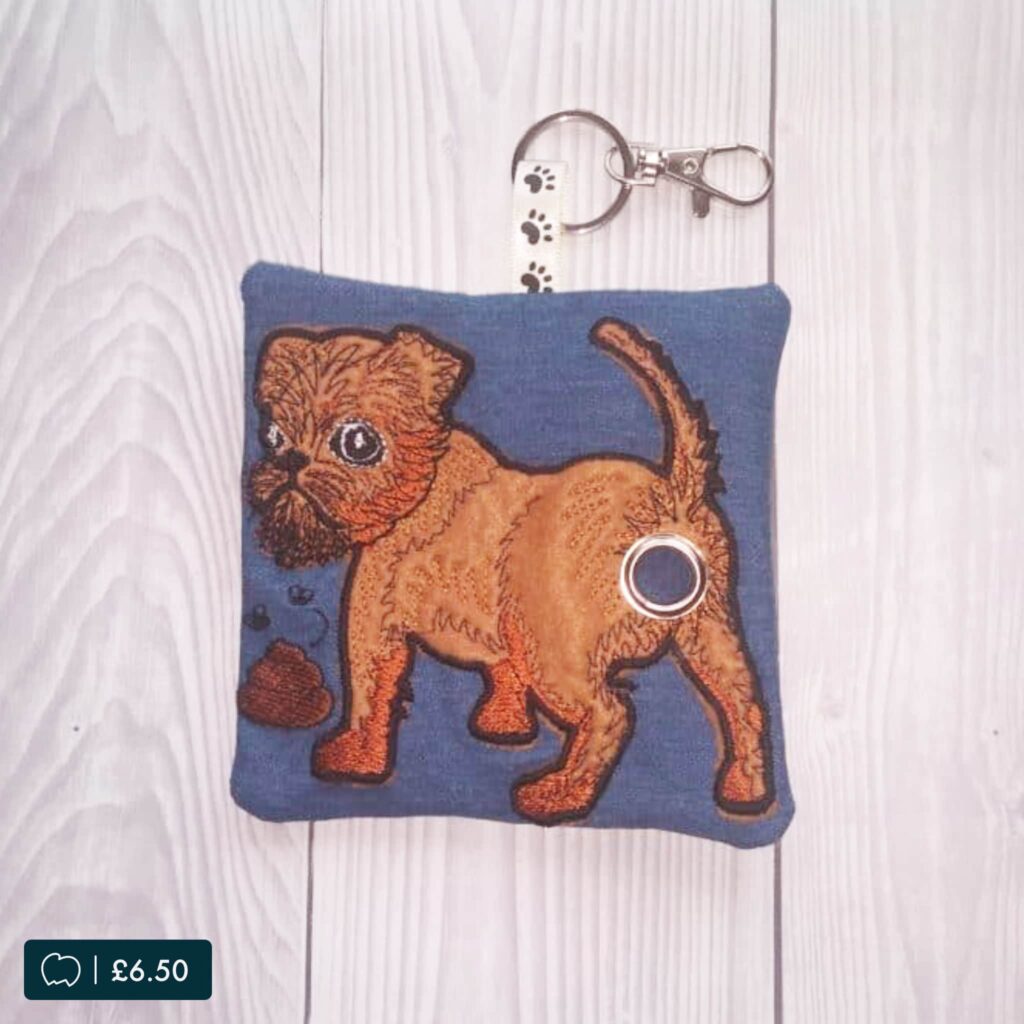 Finally, lets end with something that's not just practical, but amusing too! This dog poo bag roll holder is styled on a Border Terrier, but there's a huge range of alternative breeds catered for in The Gift Pixie's shop. This bag is attached to a keyring with a lobster clasp, so it is easily attached to your bag or your dog's lead, making it easy to find a bag when you need one.
Thanks for reading everyone! Keep yourself safe, and have a great week ahead 💗